I visited Goldfield, Nevada twice this past week, stopping in each time to check on Bryan Smalley's Hidden Treasure Trading Company. Byran continues to do fine things in Goldfield.
Bryan runs one of the Southwest's most interesting rock and gift shops. His rock shop complex encompasses three buildings; don't leave until you look into all three. Bryan carries jewelry, much of it local, much made by himself, maps, books, cabs and slabs, and some rough.
Check out this wonderful jasper he is now cutting. He has hundreds of pounds more.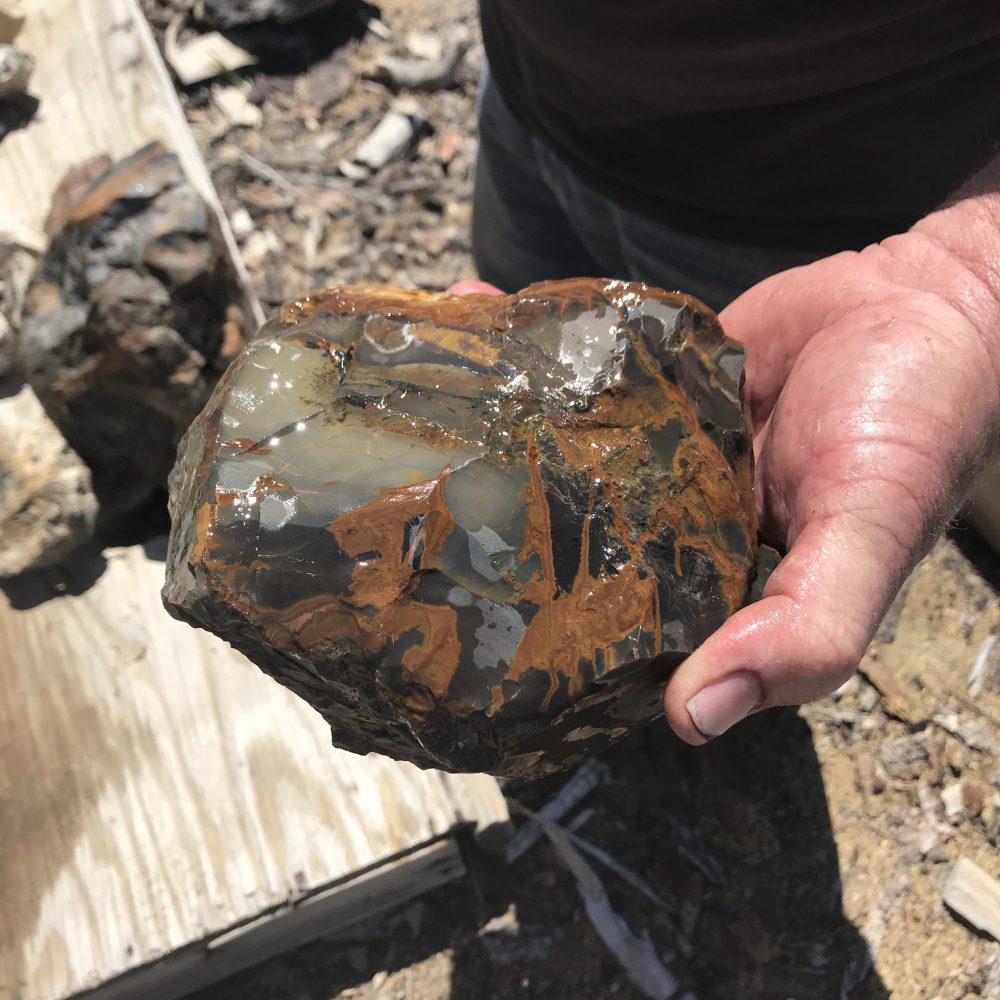 Hidden Treasures Trading Company
489 Bellevue Avenue
P.O. Box 512
Goldfield, NV 89013
775-485-3761
775-485-3485
Bryan is expert on local rockhounding and accomplished at lapidary. He does knapping and can talk authoritatively on making flintlock strikers from locally collected chalcedony. Need advice on polishing? He has it.
Ask locals where Bryan is if you can't find him. Try the Dinky Diner. Goldfield citizens won't mind you asking, in fact, they are very friendly. You should give a wave to people as you drive by. Don't get discouraged if you can't find his shops at first. Drive around. You'll enjoy your time.
Bryan has a minimal web presence but he is busy with real life, finding rocks, cutting rocks, and making jewelry. When investigating the nearby Gemfield Gem claims, make plans to see him. Well worth the effort.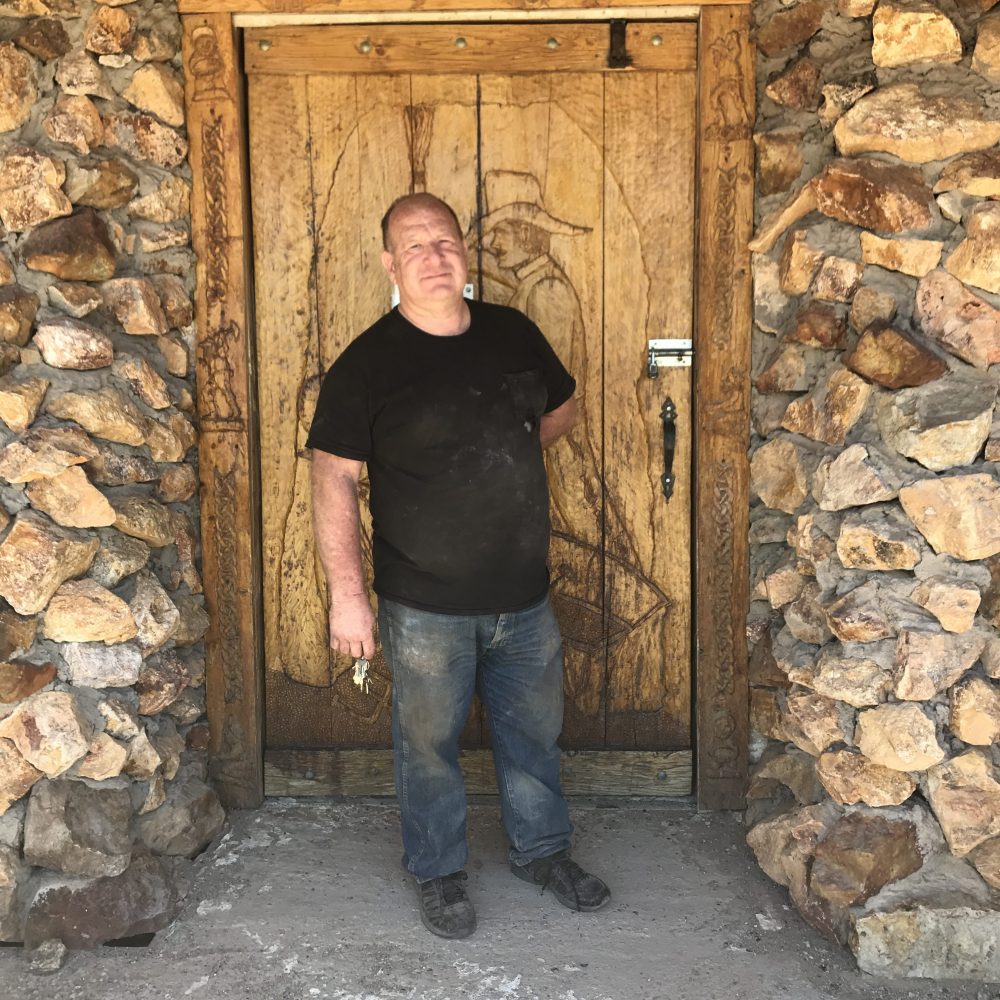 Yes, he made that door himself. And the shop.
Follow me on Instagram: tgfarley
https://www.instagram.com/tgfarley/