This shop was closed when I visited in spring. I took a few pictures and rolled on. Apologies for not adding it to my travel list. A must stop. Call ahead to make sure they are open. Holbrook is in Navajo County, close to the Petrified Forest National Park.
Rainbow Rock Shop (Indian Rock Shop)
101 Navajo Blvd
Holbrook, Arizona 86025
928-524-2384
34°54.080′ N 110°09.528′
Google map link:
https://goo.gl/maps/Hgkjrv7QRccmofdZ7
Multiple dinosaur statutes out front. Do you need any more encouragement?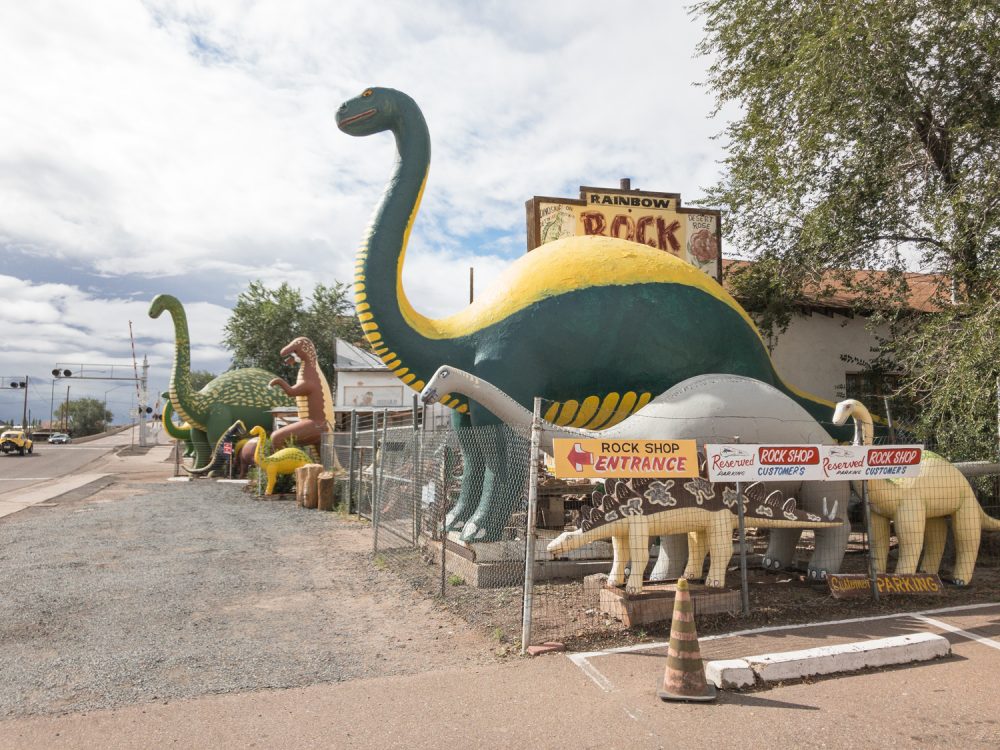 —


—


—
Facebook page:
https://www.facebook.com/pages/Rainbow-Rock-Shop/146894192022374
—

—
Follow me on Instagram: tgfarley
https://www.instagram.com/tgfarley/