A monument to petrified wood allthough they have plenty of other material. That stock is not too focused on Arizona rocks and gems. A must stop in Holbrook which is in Navajo County. With all pet wood, test for "UV" and "U" if you can. Here's what I write in  my travel list:
Jim Gray's Petrified Wood Company
147 Highway 180
Holbrook, AZ 86025
928-524-1842
34°53.433′ N 110°09.581′ W
https://shop.jimgrayspetrifiedwoodco.com
Self-billed as the largest rock shop in the world, this store may qualify as such. Located on the way to the Petrified Forest National Park, the outside rock yard contains tons of petrified wood, a veritable forest of its own. Inside, polished pieces present themselves in all forms, from table tops to book ends.

—


—


—


—


—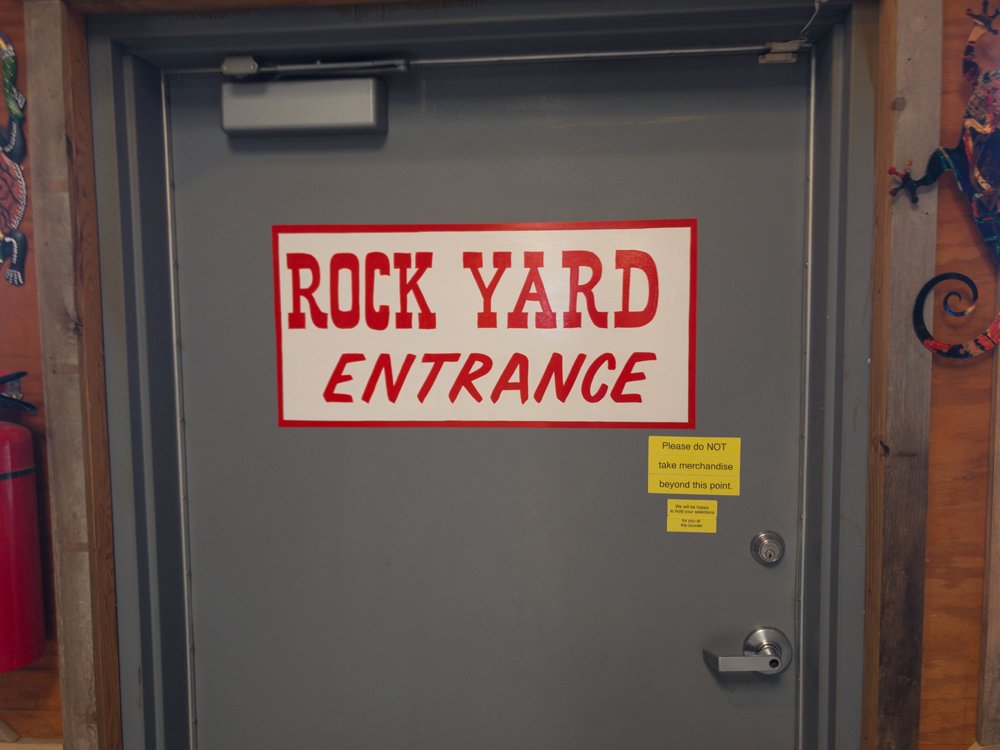 —

—

—
Follow me on Instagram: tgfarley
https://www.instagram.com/tgfarley/