Night time fluorescent mineral hunt with Pat Dolan in the hills above the remote hamlet of Darwin, California.
No services, no businesses, no gas station, no cell coverage, nothing, save a Post Office and 42 people, all of whom rely on water delivered by a gravity fed pipe from a spring on the the property of the China Lake Naval Air Station.
Darwin was a major mining district back in the day. The area does have electrical power and hard-wired phone service.
Lone Pine to the west has the nearest hotel, the Panamint Springs Resort in Death Valley has lodging and a campground as well. I don't know if either is still open during the this virus crisis. Panamint Springs is only 23 miles away but it will take at least 40 minutes of driving to cover those twisty miles. Lone Pine is 38 miles away and maybe 40 minutes, too.
I found a room at a house in Darwin through Airbnb.com. The owner's name is Lawrence and his entry at Airbnb is called "an unexpected paradise." He is an entertaining and engaging host, however, he does turn off the heat at night, so be prepared. Darwin is near Death Valley but it is also high in the mountains at 5,000 feet.
You won't have WiFi, cable TV, or anything internet at Lawrence's house. I knew all of that, though, going in. He does have a fine book collection, though, and can talk about Gore Vidal at length. He is not a rockhound but he knows the country.
I think a link to my review of his place is at AirBnB:
https://www.airbnb.com/>
My hope is to return when the days are warmer so I can camp up near the mines. Perhaps for two or three nights. It is all open BLM land.
I am only now looking over what I collected.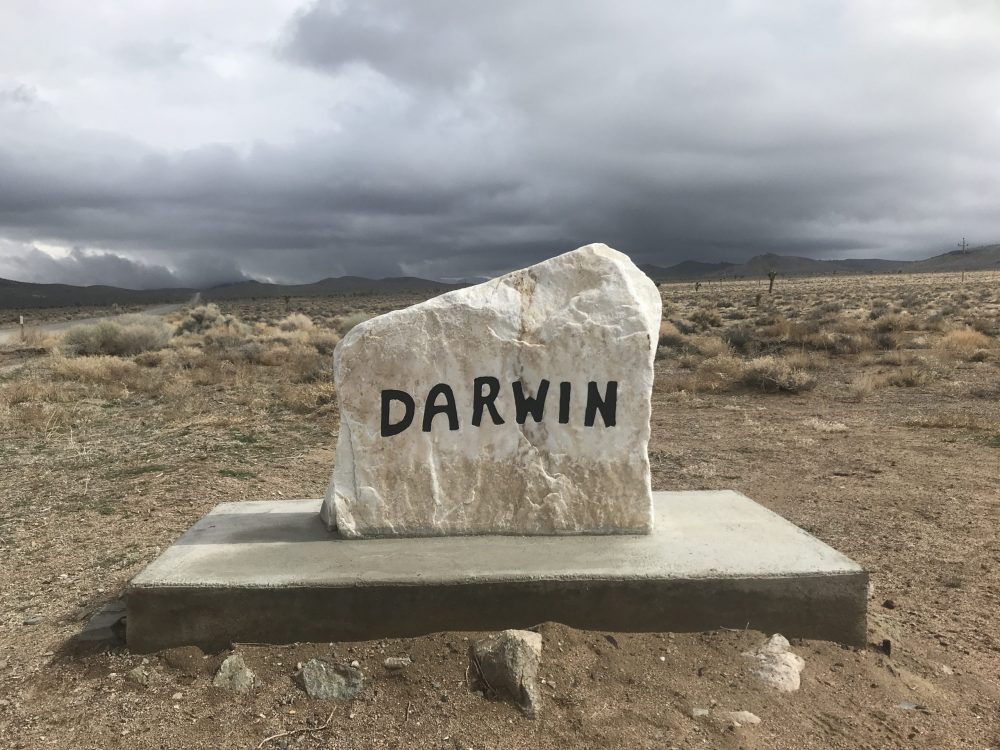 —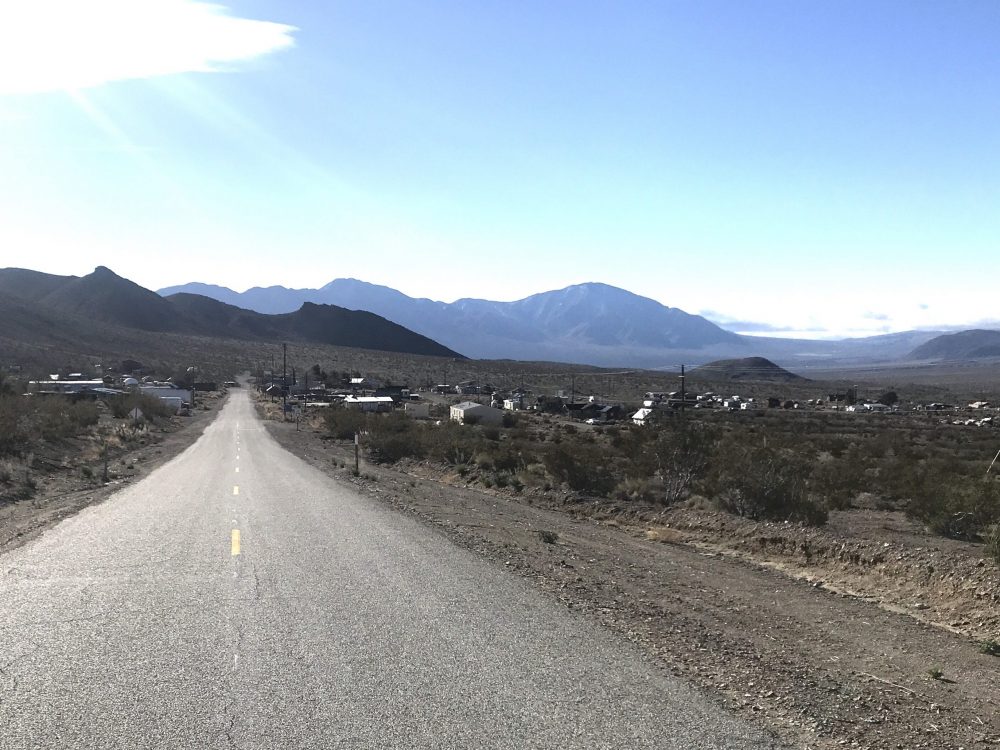 —

—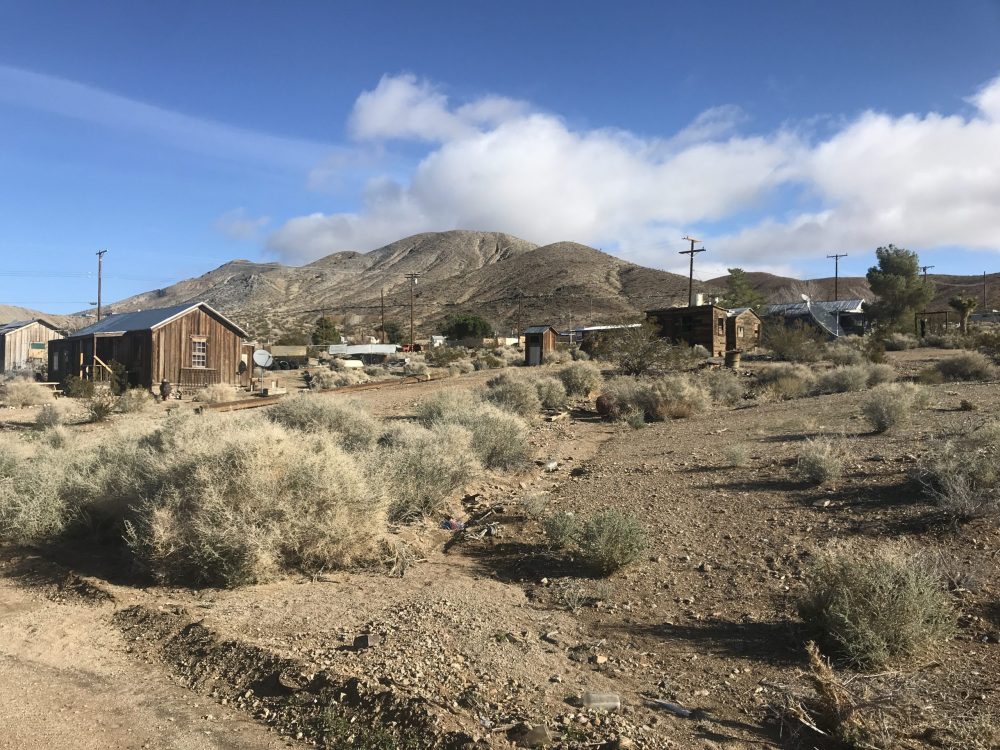 —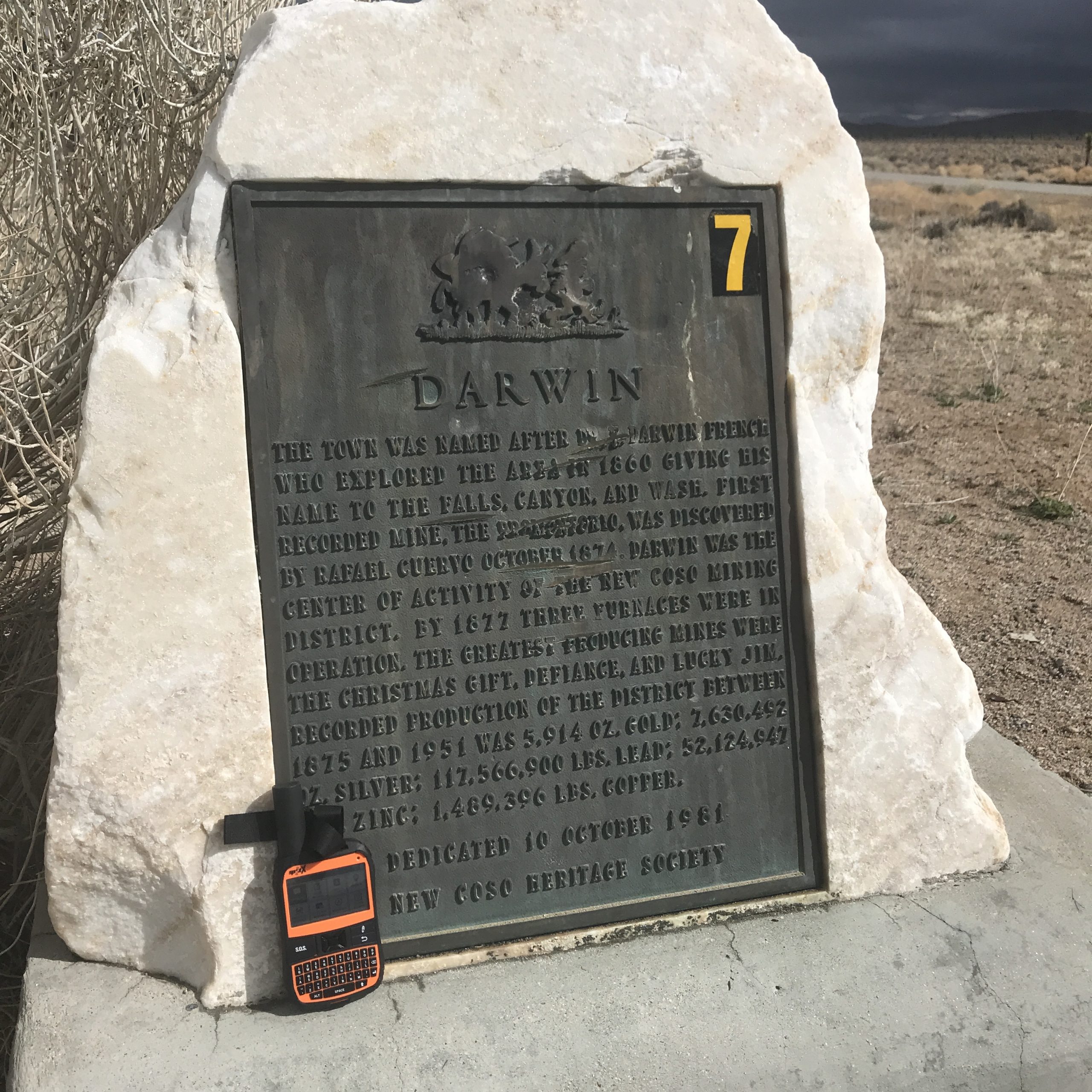 —
"Darwin / The town was named after Darwin French who explored the area in 1860 giving his name to the Falls, Canyon, and Wash. First recorded mine [unreadable], was discovered in by Rafel Cuervo October, 1874. Darwin was the center of activity of the new Coso Mining District. By 1877 three furnaces were in operation, the greatest producing mines were the Christmas Gift, Defiance, and Lucky Jim . . . ."
—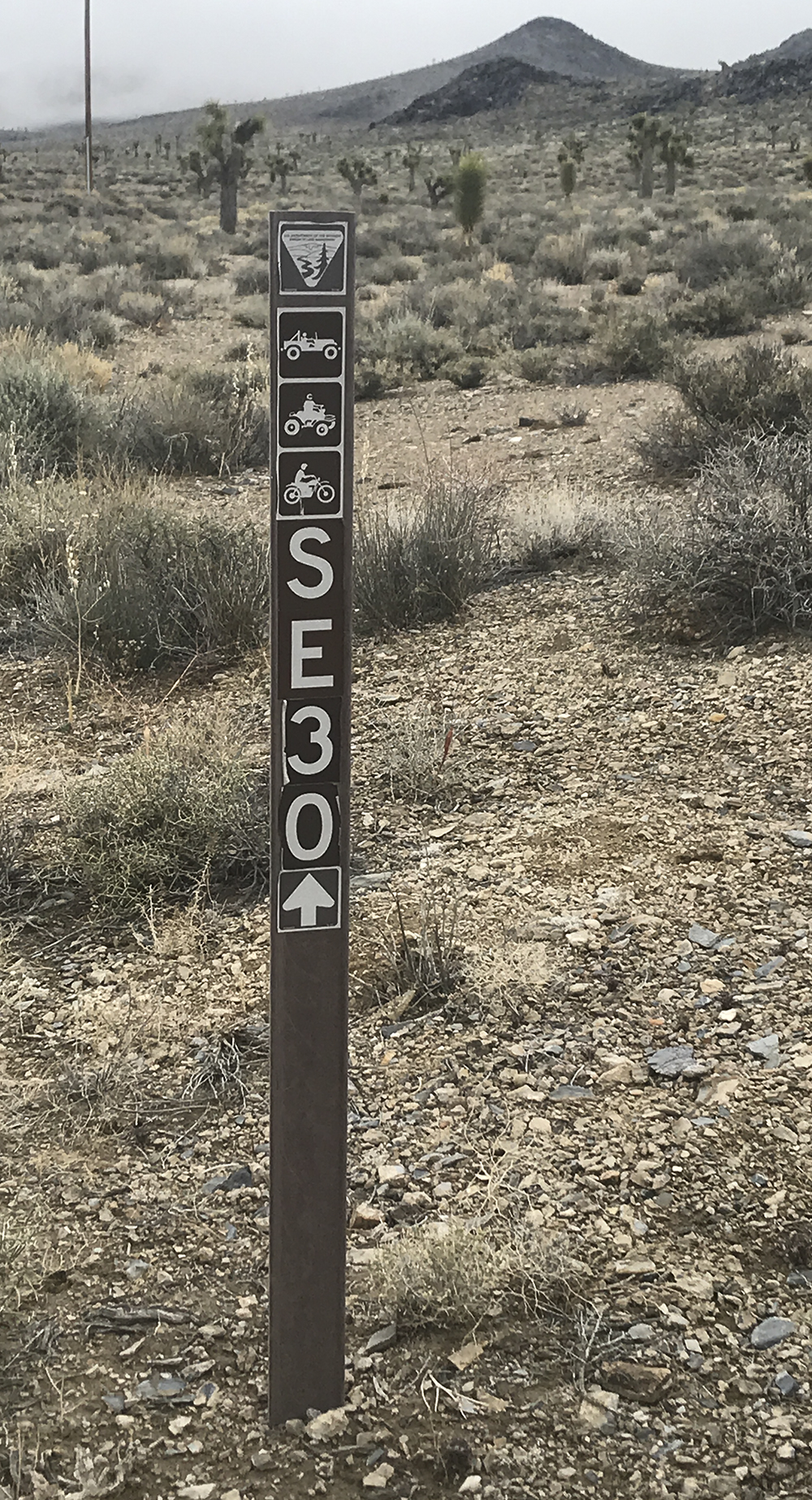 —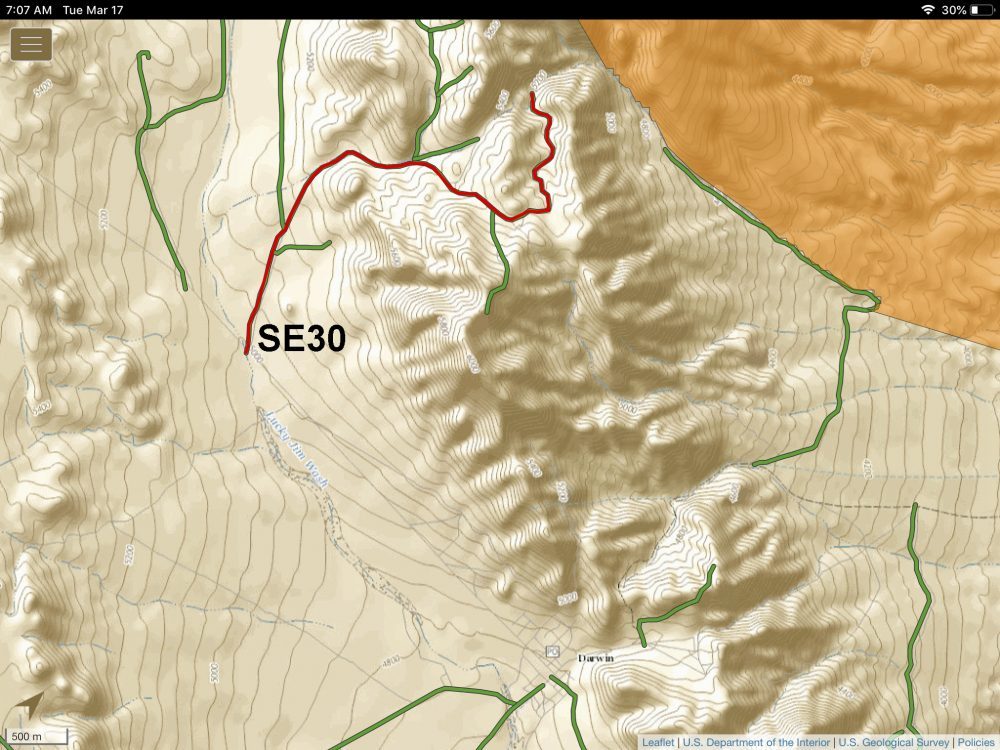 —
This is BLM managed ground with unmaintained and often narrow dirt roads. A full size pickup might get its paint scraped. 4-High only on our trip, no 4-Lo or lockers needed. Surprisingly, my on-pavement Garmin Navigator showed all of these BLM roads on its screen, although it did not name them. I was not traveling as an arrow on a blank screen. I did not have to use my handheld Montana 650 to navigate,  although did I set waypoints with it. In the end, with the Garmin, I had a clear route highlighted on my screen at night to get back to pavement. Very unusual.
There is absolutely no cell phone coverage anywhere near Darwin. Preload your cell phone or come with sat based navigation like the Garmin and the Montana.
—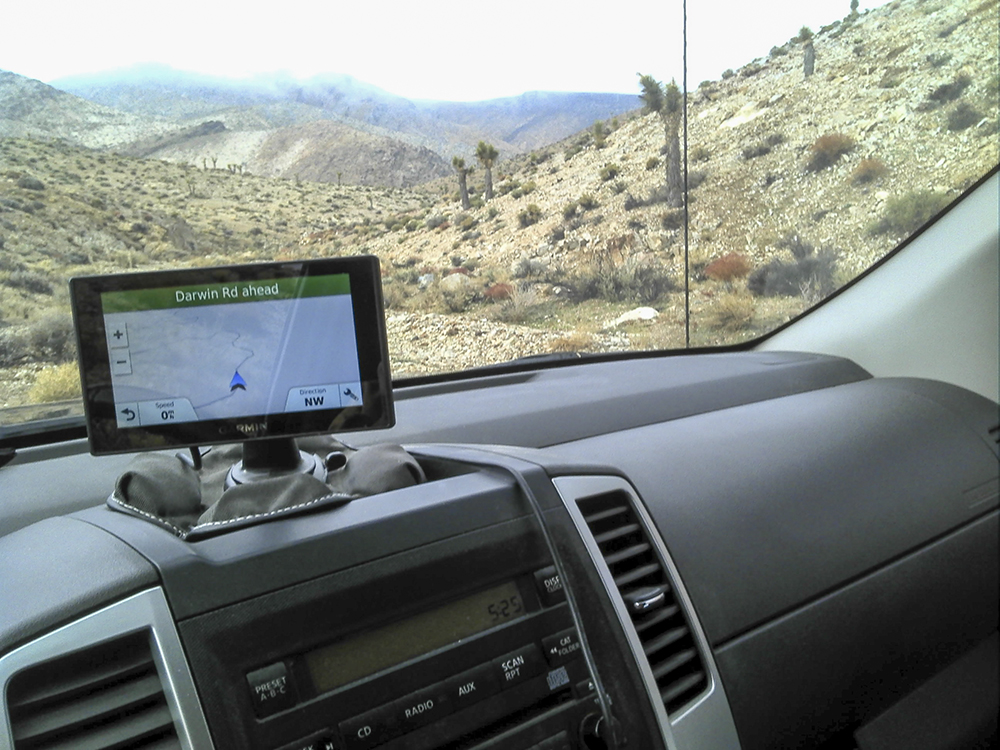 —
—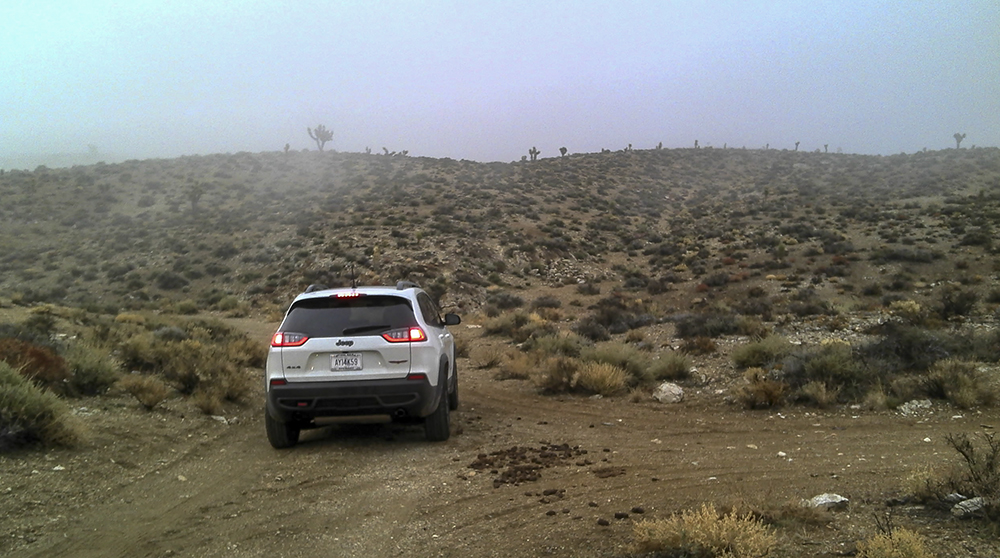 —
Pausing to set a waypoint at this intersection: 36°18'3.20″N 117°35'33.71″W. My low slung Nissan Frontier (about 8.5 inches at the pumpkin) and Pat's Jeep Trailhawk did fine, I did not hit my skid plates. Heavy fog that day came and went. Over 5,000 feet in elevation; lower 40s that night.
—
Random assortment in a not so dark room under SW. Better in person.
—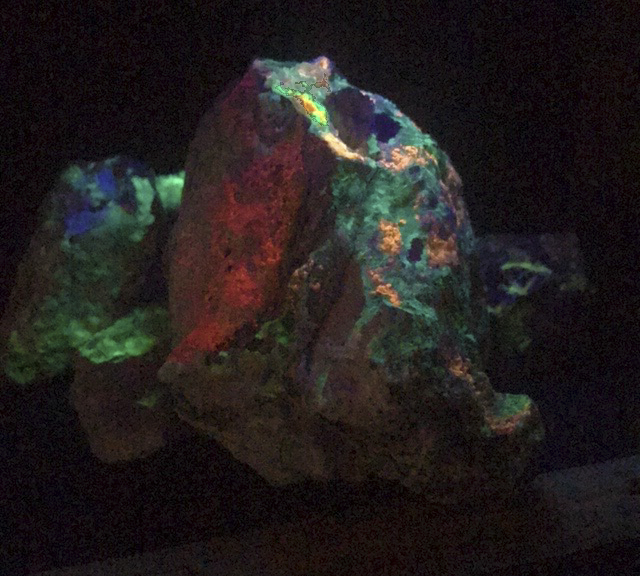 —
Three rocks thrown together under SW. About eight inches across. Accurate color and true to what I see under my lamp, which is an 18 watt Way Too Cool.
—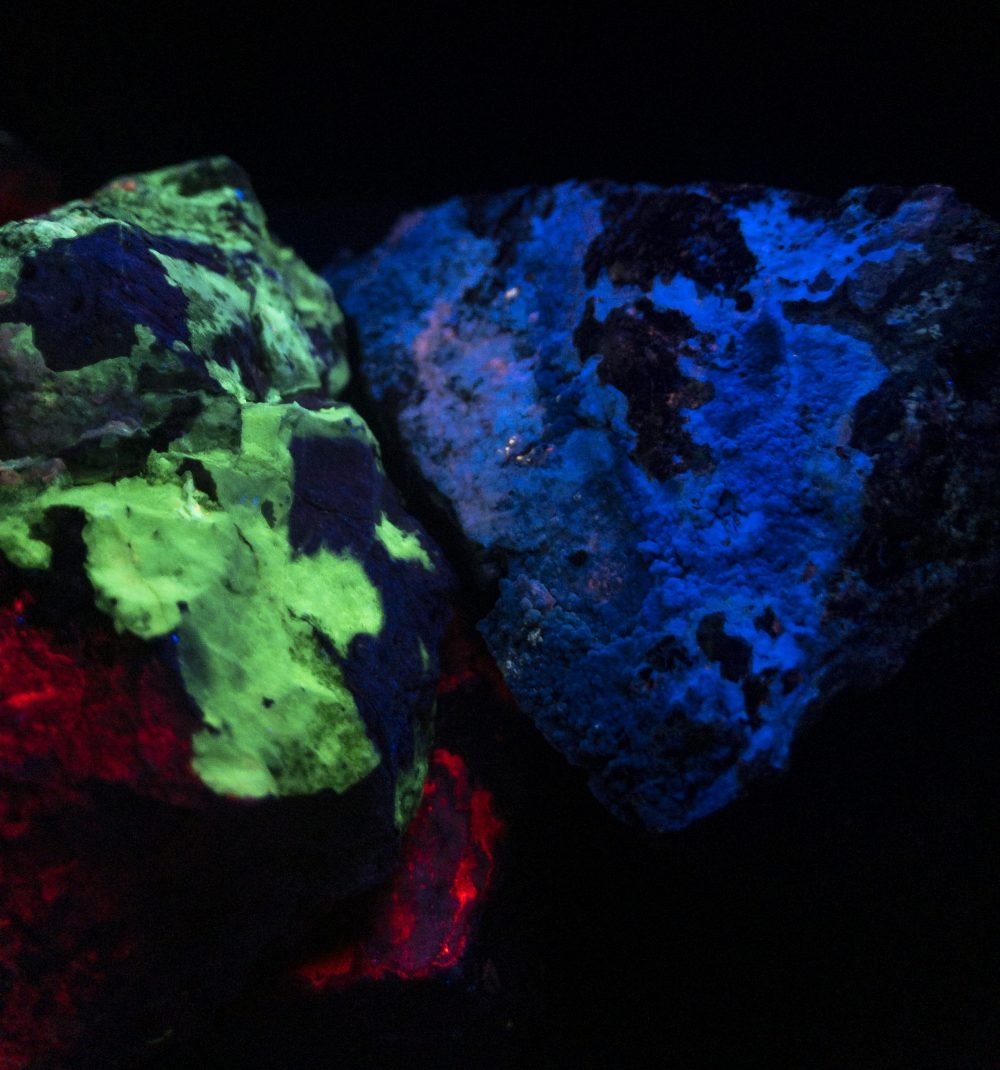 —
Single rock under visible light. Color fairly accurate but a little too pink.
—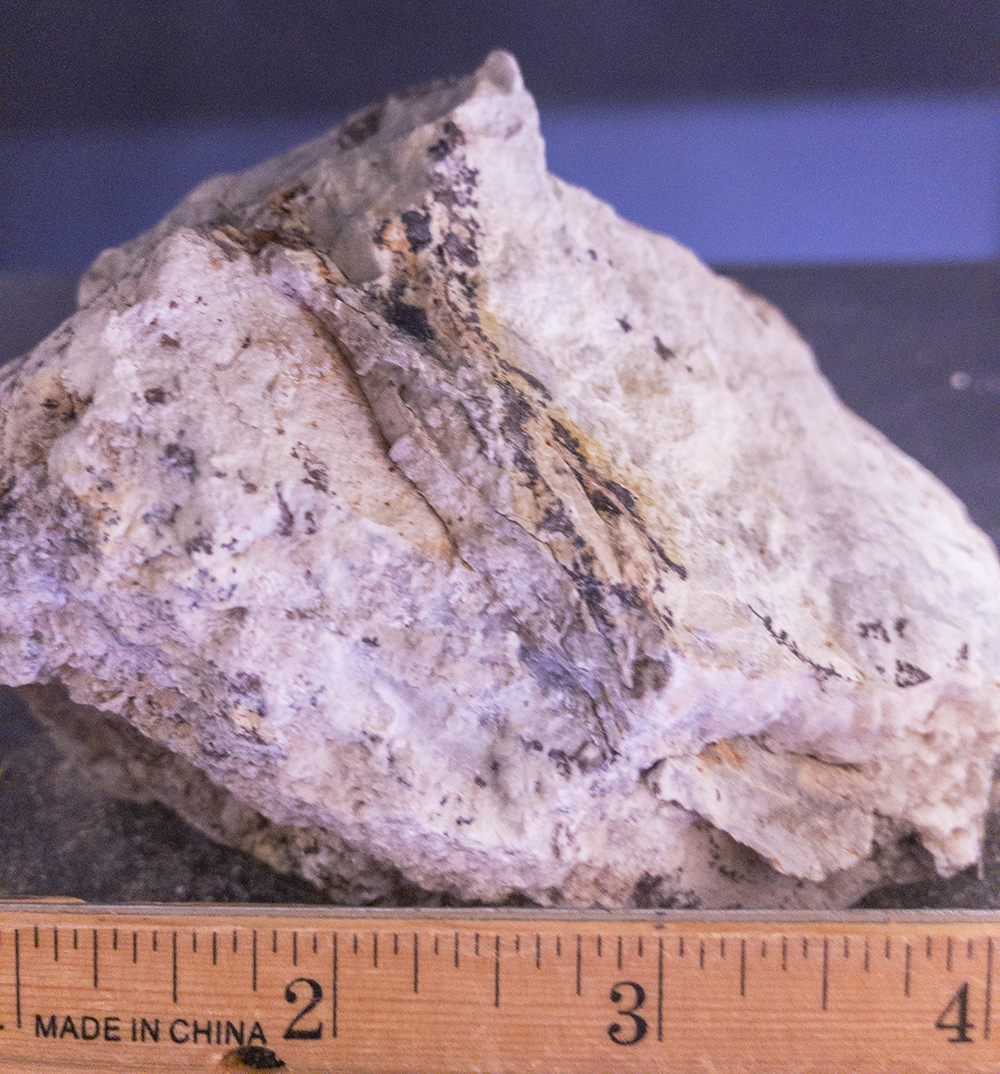 —
Same rock under SW. Accurate color.
—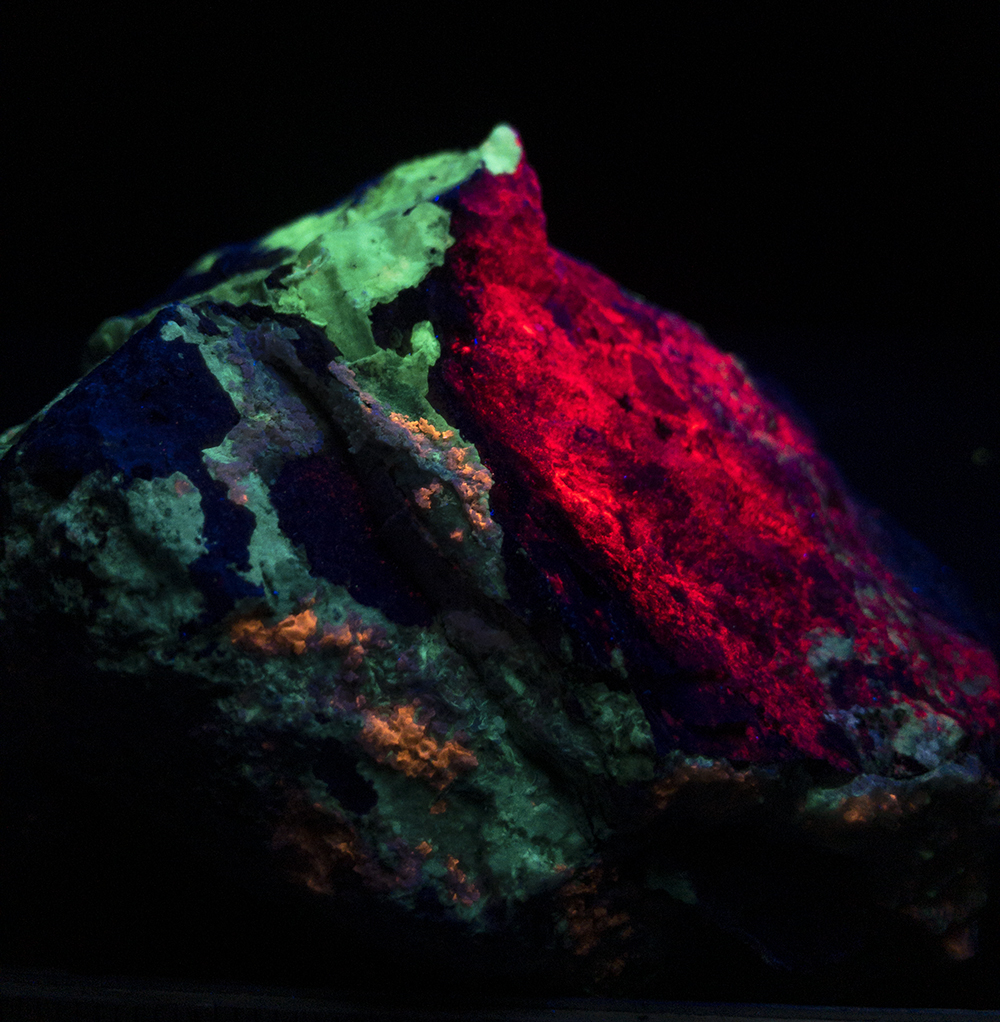 —
—

—
https://www.instagram.com/tgfarley/
Follow me on Instagram: tgfarley