Sharon Artlip has been in touch. She and her sister Nadiah Beekum own the Gemfield Gem claims in Goldfield, Nevada.
I've written quite a bit about the claims at this site and also in the May, 2016 issue of Rock&Gem Magazine. Another name for the claims now seems to be "The Rainbow Chalcedony Claims."
Sharon writes that, "It has been a wonderful couple of years.  We are still having fun at Gemfield and always trying to improve it.  If you would like I will send you the current brochure."
Rocks go for a dollar a pound. Everything is on the honor system. Register at one of several Goldfield businesses before going to the claim. Easy dirt road but not recommended for large RVs.
Wild burro country. Antelope, too.
Here's a link below to the current brochure in .pdf:
2019-03-Gemfield Gem-Claims-History-pamphlet
This is a link to Sharon's website supporting the claims:
And here's a postcard photo of the claims. Click here or on the image for a much bigger view:
Sharon holding chalcedony in Goldfield, Nevada. She's at Bryan Smalley's Hidden Treasure Trading Company at 489 Bellevue Avenue.  Notice her truck's new personalized license plates.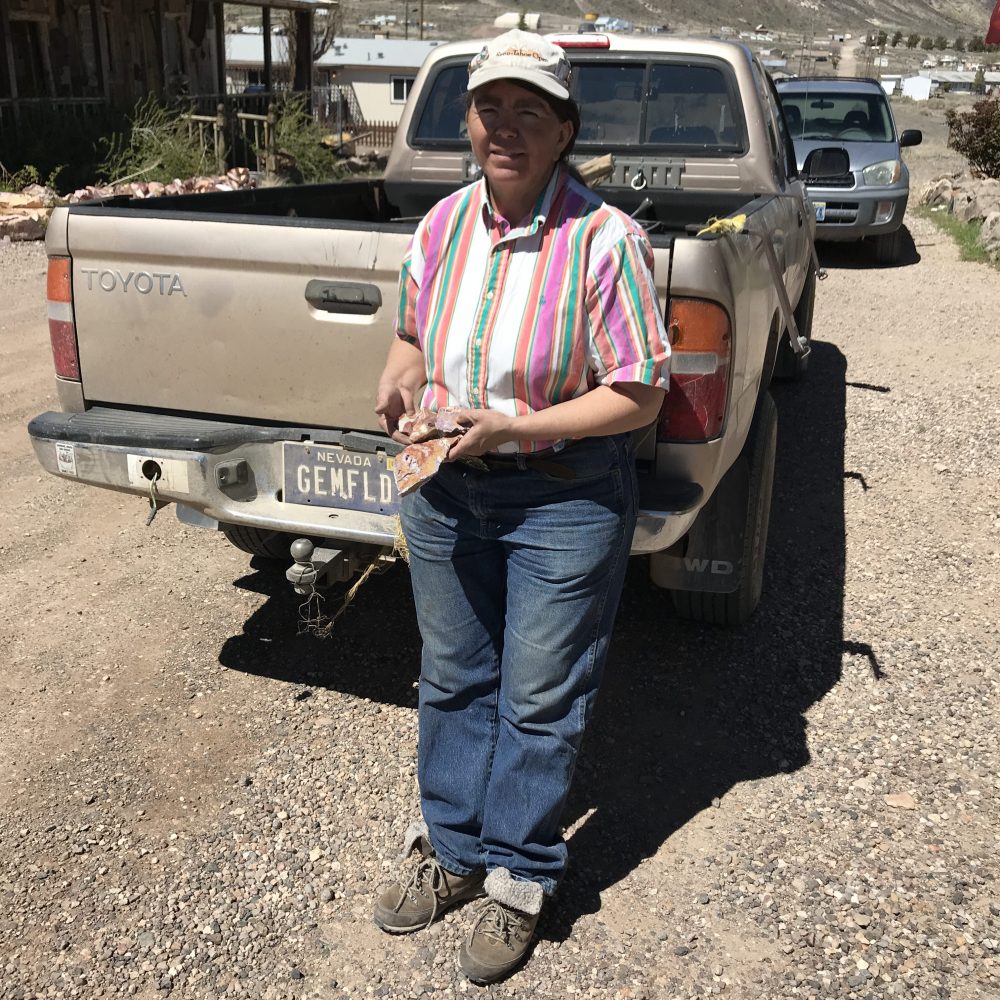 Follow me on Instagram: tgfarley
https://www.instagram.com/tgfarley/