Just got this handheld from Patrick Bigos at Midnight Minerals in Maine. I paid around $130 for my setup. That included an extra set of batteries and I also ordered a holster. The base unit is $85.00 but always order more batteries.
This Convoy is an amazing upgrade to my previous Convoy, a four year old S2+. That was a sad thing, underpowered, battery draining, finicky charger. But let's not dwell on the past, technology has moved on.
This lamp produces recordable afterglow from even marginal rocks. With its concentrated beam it produces afterglow better than my 18 watt bench lamp.
This is just a first look. If you want to try night hunting for the first time or if you have some troublesome rocks to light up, give this Convoy a try. It is very impressive.
Here's the URL"
https://www.midnightminerals.com/product-page/WTC-CONVOY-C8-DRAGONFLY
—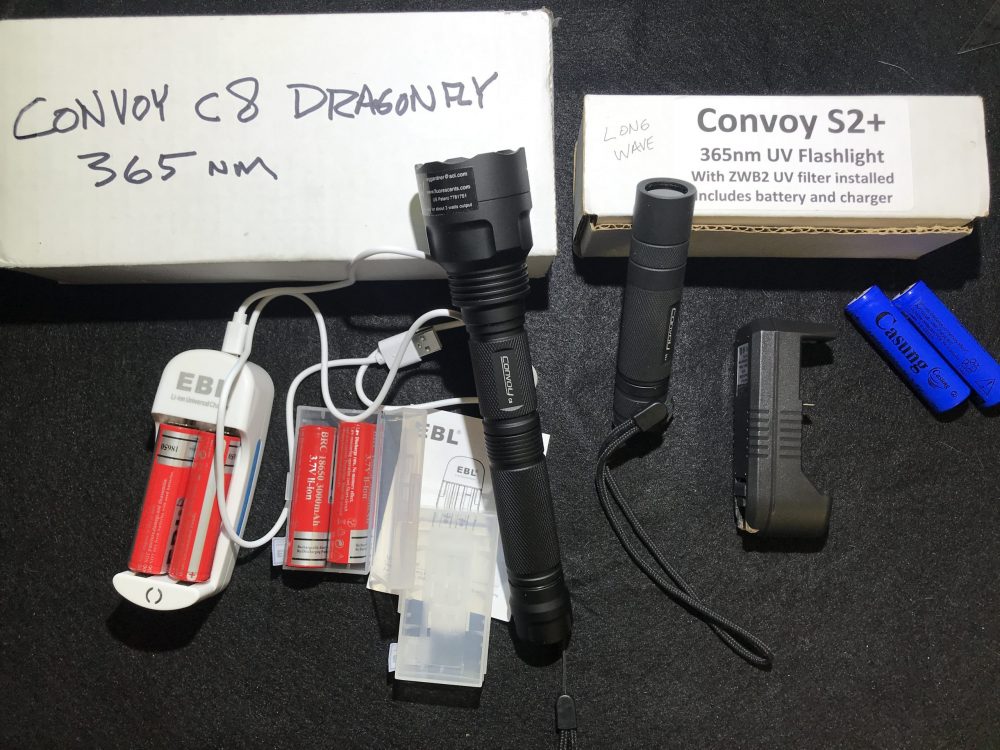 —
Convoy C8 Dragonfly Long Wave UV Flashlight from Thomas Farley on Vimeo.
—
Follow me on Instagram: tgfarley
https://www.instagram.com/tgfarley/