April 10, 2023 — Update
Good news! Rolf is back in business and open by appointment. Many people call to make an appointment at the start of his driveway and that is fine if Rolf is in.
Rolf and Mary hope to be completely open in three weeks.
As I was getting this information from Rolf over the phone, a customer was pawing through boxes of wulfenite specimens of which Rolf has many.
His number is +1 (520) 586-4560 and their is a Google Map down below with directions. Happy hunting!
———————-
Original Article follows:
Rolf and Mary have temporarily closed their store due to concern over the COVID-19 virus. They are in the most susceptible group age wise and in running the store they routinely come in contact with people from all over the country and the world. I'll update this page if they decide to reopen in the next few months.
Original article below"
Rolf and Mary Luetcke are back in business, after a five year hiatus. The store was open as a rock, gift, jewelry and art store for over 23 years in southeast Arizona. Located only three miles from Benson, Arizona on Highway 80 on the way to Tombstone.
Being in the mineral business for almost fifty years, stock on hand is in a few thousand flats of minerals and piles of outside material for collectors and cutters alike. The store also houses a number of museum displays of natural history items, which are not for sale and a small black light room with colorful minerals under UV lights.
If you plan a trip to Southeastern Arizona, stop in and say Hello.
Sunshine Gallery and Gifts
1313 North Highway 80
St. David, Arizona 85630
+1 (520) 586-4560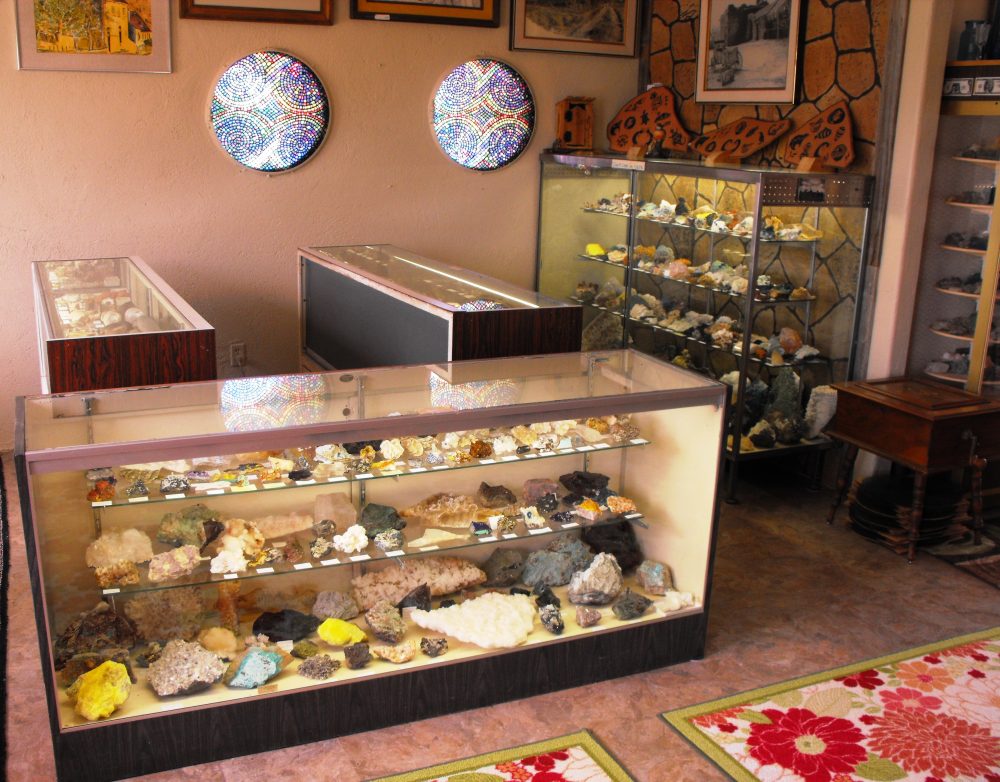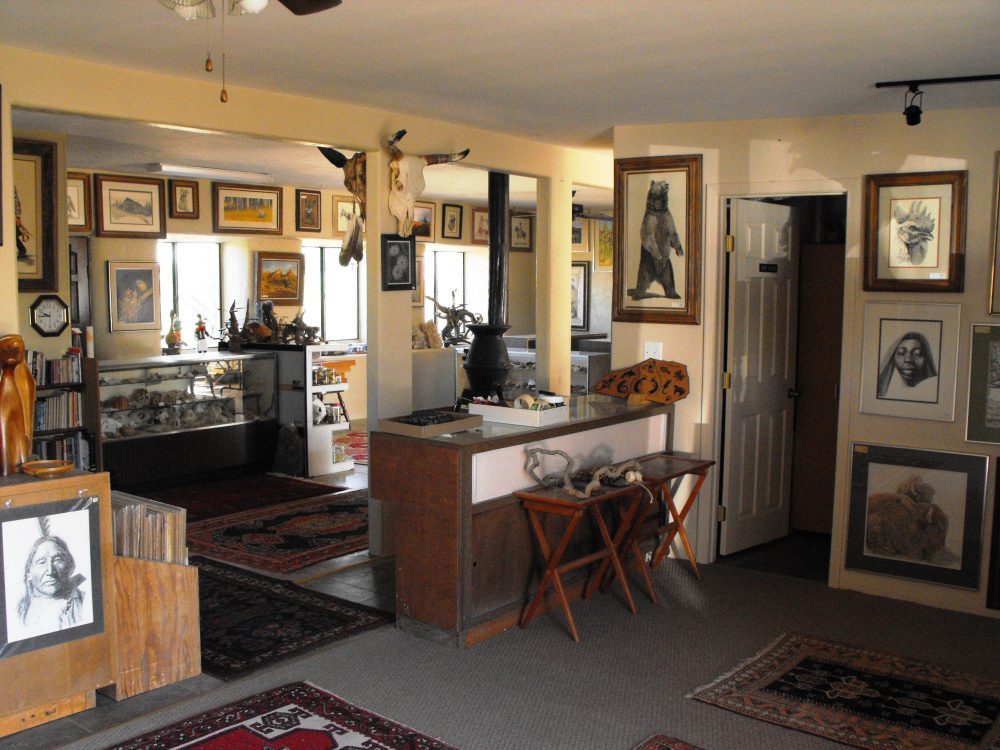 Dear Thomas,
We had a shop for 23 years before we retired for a while and reopened only last year. Over the years we accumulated a few thousand flats of material and so far have priced and labeled over two thousand flats and more still in several sheds to do. After 50 years of collecting have a ton of material to sell as we go. How did this all get started?
Well, I have been a collector as far back as I remember. As a kid in Germany I picked up fossil crinoids in my grandmothers' back yard area where they had brought in a load of crushed rock.
As a child I collected butterflies, lizards, snakes and about anything critter. I did photography for years and worked at a zoo and ran a nature class. I got into rocks because a fellow I knew in about 1972 in Bisbee was going to a small rock shop in Mexico. The fellow who ran the rock shop was an old gentleman who reminded me of my grandfather. He sold mineral specimens and I had no idea what they were. In his yard he had piles of minerals, mostly discards he tossed out when he got a new batch of minerals. My friend happened to see this one pile and since I ran the nature class and was looking for things to give the kids, he thought I could get those piles for next to nothing.
I asked the old gentleman what he wanted for the one pile and he said $40. I got a bunch of boxes and loaded my station wagon. Turned out to be a thousand pounds of minerals. Tons of different kinds of things, copper, black tourmaline and a large number of other minerals. I ended up buying three piles, each about a thousand pounds and each pile a few bucks more. All three about $150. I didn't know what they were and luckily I had met the geologist for the Bisbee mines. He helped me with identifications and suggestions of books and such.
That got me going and I ran with it. Started buying a reference collection at various sales and at the Tucson show. Ended up pretty much learning all I now know just by doing. Got pretty good at it and then about ten years later, started the rock shop we had. Just kept soaking up knowledge like a sponge and I guess after about 50 years, know a thing or two about minerals.
I have also written over 50 articles on my Mindat.org page so did a good bit of writing too. Also wrote sci-fi stories and much more. Now I do articles for an online Australian mineral magazine.
My interest in all of nature has not changed but my main focus is on minerals now.
As for the shop, you can list address and phone number if you like. Number is 520 586-4560. We are open most of the time since we live on 5 acres and one building is the store and one our mobile home. So, hours are open most of the time unless the gate is locked.
Today was a busy day in the store so had to stop often to go and wait on customers.
We are not at the store all day but live right by it so when the buzzer says someone drove in I go over. Generally open from 9 to 5 in winter and 9 to 6 in summer. I am a person who likes doing something most of the time so keep busy with all kinds of things. Don't know what the word bored means.
Well, that is a bit about us here.
Hope it gives a bit of info.
I did write up the one story I told you about getting started with minerals on the Mindat.org article Mexican Rock Shop. That was one great way to start with minerals.
Take care,
Rolf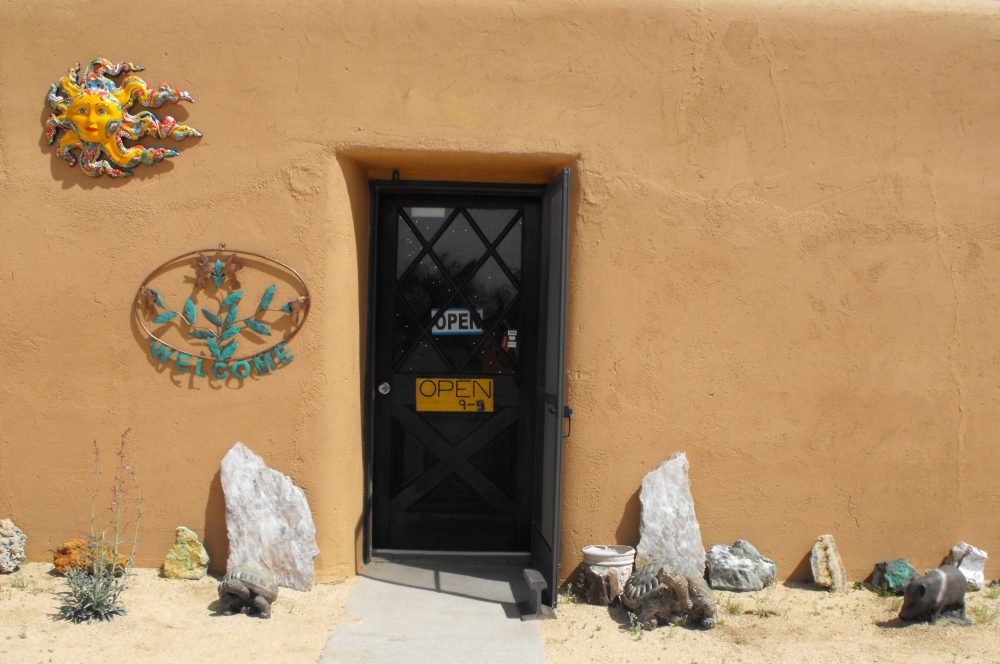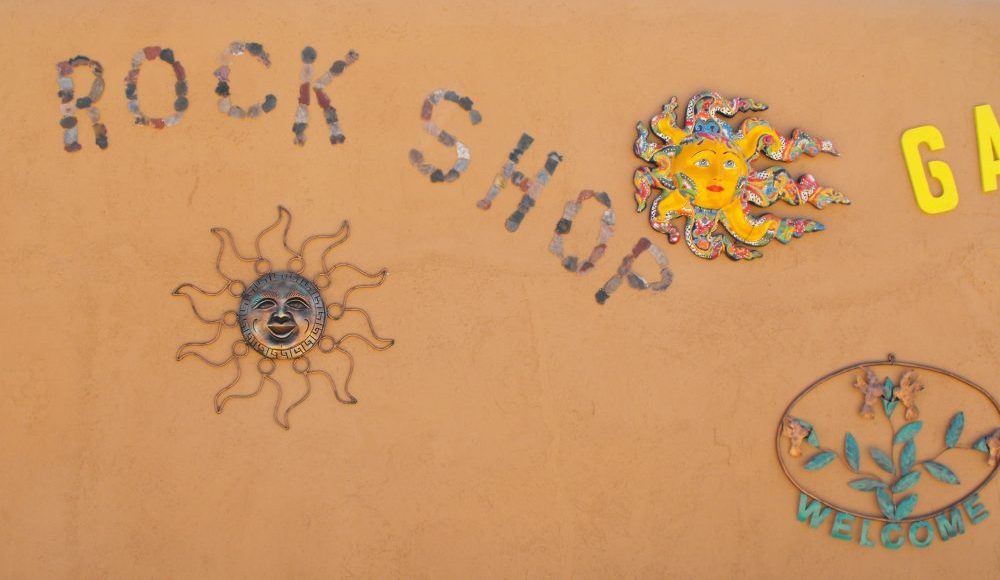 This morning my project was to put the Rock Shop sign on the front of our place. Had picked out a bunch of the smaller slabs we had in boxes to use for the letters and made the words in the house and then took each letter out on a beer flat and then used hot glue to mount the letters on the wall. So, that was our morning project.

—