I've moved from organizing my rocks and minerals to getting my maps and pamphlets together. Thought of this solution last night.
The black fiber-backed over the door organizers were $4.88 each at WalMart. The individual pockets normally hold shoes so multiple maps will not be a problem. The garment rack was $14.88. It has wheels!
The three door organizers span four feet and the top bar is at six feet.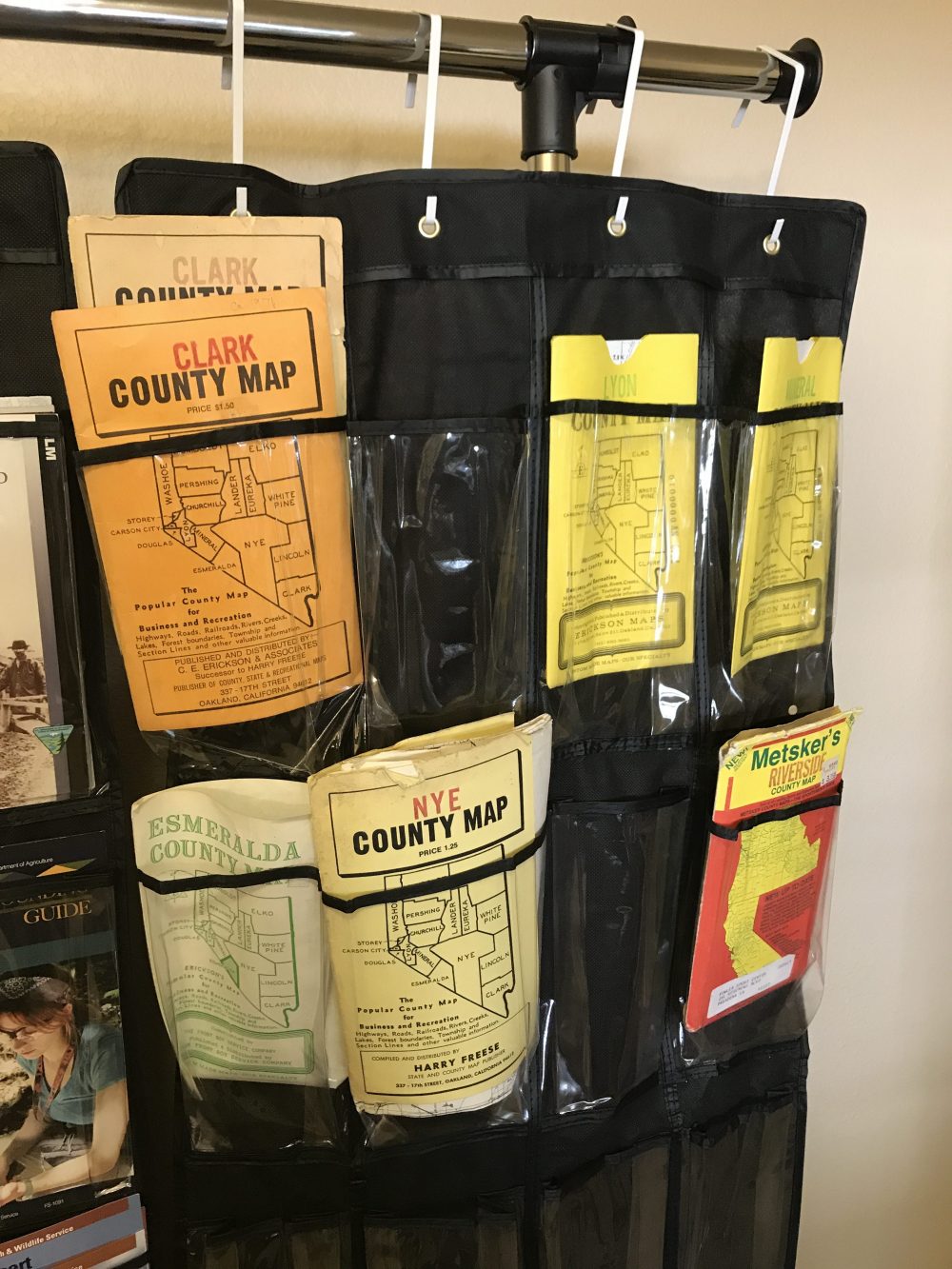 Follow me on Instagram: tgfarley
https://www.instagram.com/tgfarley/