The Keadys of Rockchuck in Schurz, Nevada from Thomas Farley on Vimeo.
—
They are back from Quartzsite 2020 with new merch. Buy things!
—
Rockchuck Gem & Mineral Gallery
I had a happy time recently visiting the Keadys at their rock shop in Schurz, Nevada, a tiny town 34 miles north of Hawthorne Nevada. Only 90 miles south of Reno. Their store is at the intersection of South Highway 95 (Alternative) and US-95 itself. See the map below. Schurz is quite close to Walker Lake.
Rockchuck Gem & Mineral Gallery
4045 S. Highway 95
Schurz, Nevada
(760) 978-4567
https://rockchucknevada.com
Chelsea and John Keady are miners, lapidary artists, rockhounds, and all-around good people.  Bryan Smalley affectionately refers to them as "The Kids." These young people represent others like them who signal a bright future for the rock and gem trade.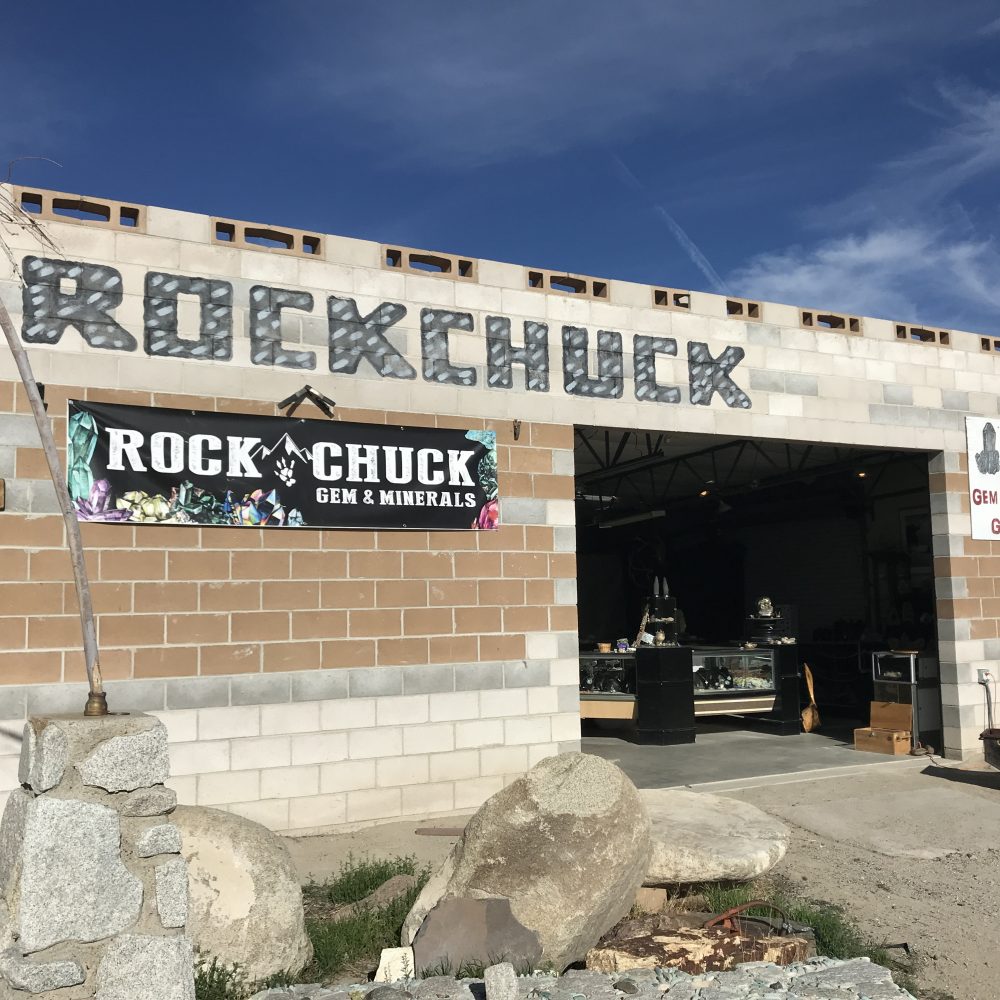 They built their store themselves and everything that goes in it. They sell material they have either personally sourced or dug themselves. That includes Green Mist variscite and this Hellsfire agate. They carry many local rocks and gem material and fashion much of that into jewelry. John and Kelsea sell ready-made jewelry at the shop and they are always ready to do commission work.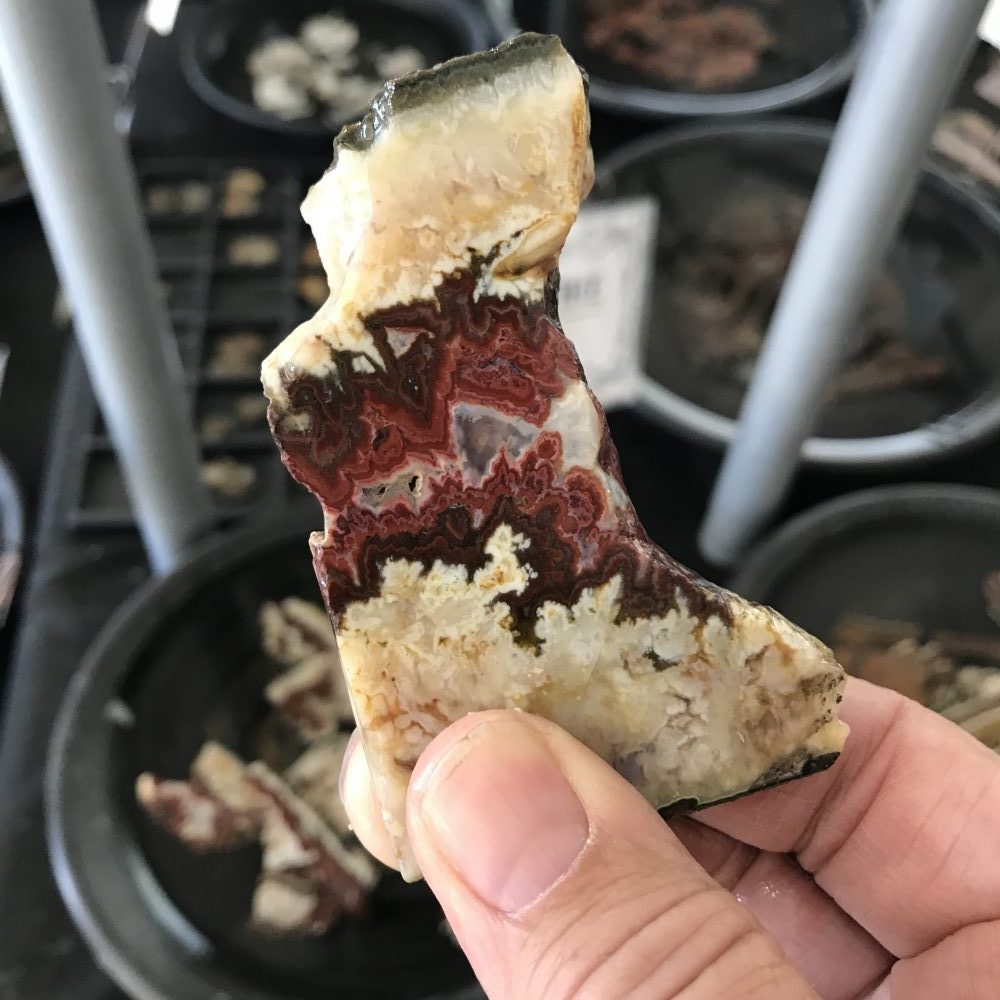 A store highlight is a huge crystal they recently installed.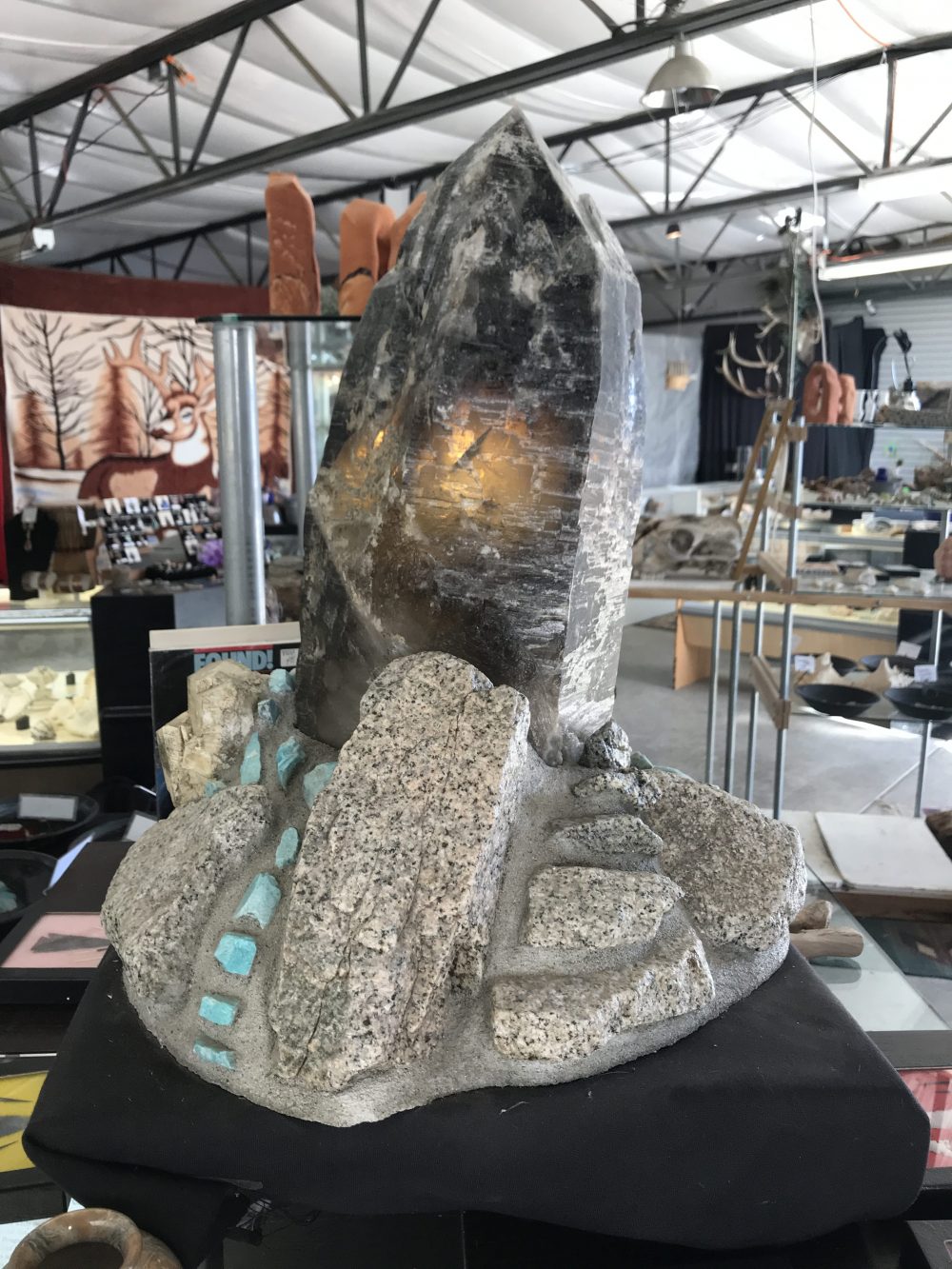 The Keady's are now keeping the store open more often. Call first, though, to make sure they are there, and not off on one of their claims. If you can't visit them at the shop, you might catch them at Quartzsite in January. They try to get there each year.
This store is a memorable stop on any drive from Las Vegas to Reno, or on any travel through central Nevada. Rockchuck is big on Facebook so check them out there if you want to keep up with all their latest happenings.
https://www.facebook.com/therockchuck/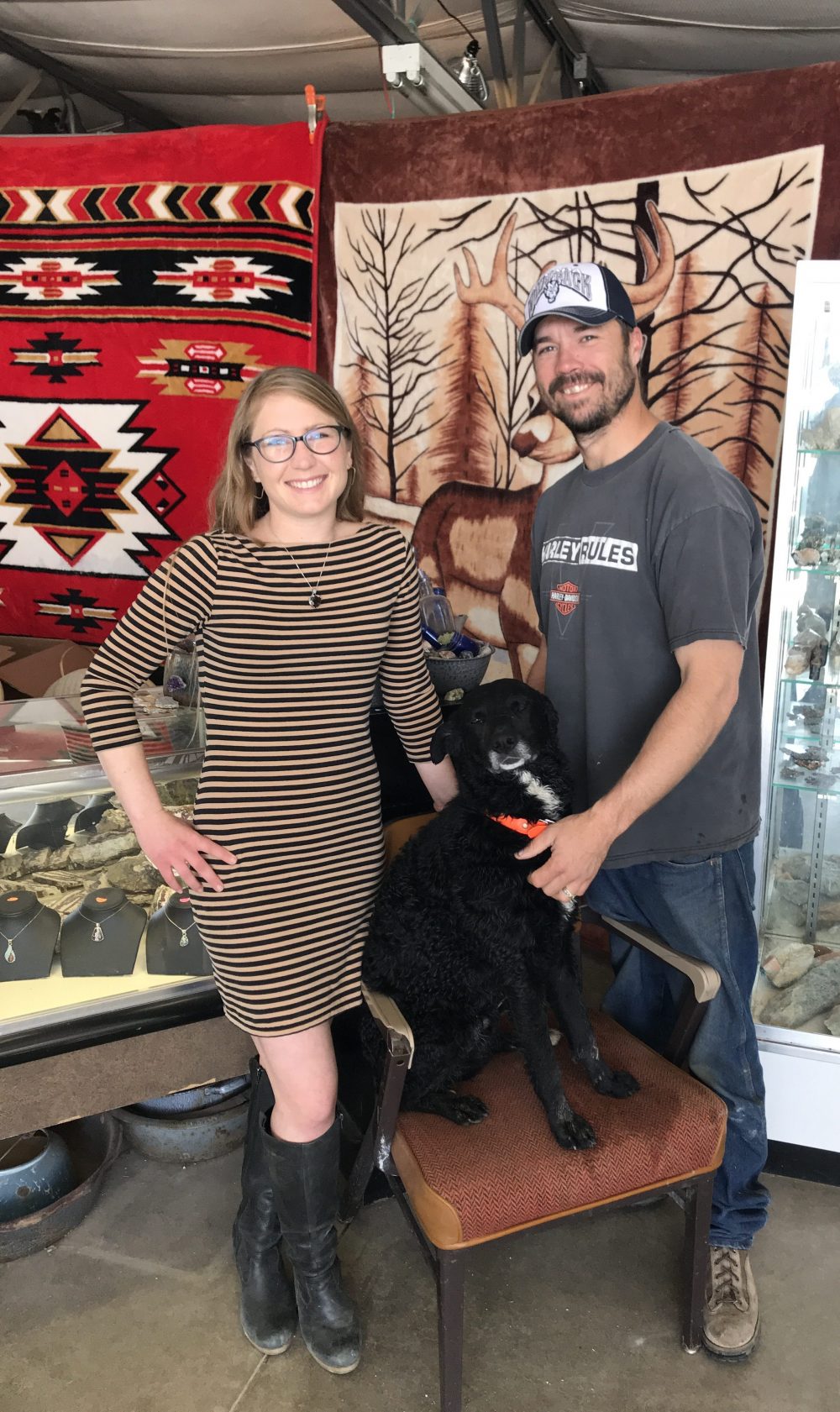 The store is right on the Highway. They've put up new roadsigns. And you can get fireworks nearby after you've loaded up with rocks.
Follow me on Instagram: tgfarley
https://www.instagram.com/tgfarley/