"If you don't understand print resolution you'll regret it. Maybe not today, maybe not tomorrow, but soon and for the rest of your life."
Rick, Casablanca. 1942.
I thought some screen shots of my Garmin 650 Montana would be good for the book. I discovered, however, that the images are unusable. They can be read on the web, with difficulty, but they are not of print quality.
These images are in the long lost .bmp format and they are only 272 pixels by 480 pixels.  At 72 pixels an inch.
I won't attempt an explanation of the difference between screen resolution and print resolution here, but trust me, these files are too small for print. Those confused by pixels per inch (ppi — the web) and dots per inch (dpi — print) can go to this excellent site:
https://neilvn.com/tangents/image-size-resolution-72dpi-300dpi/
Please let me know if you have any advice on producing 300 dpi screenshots.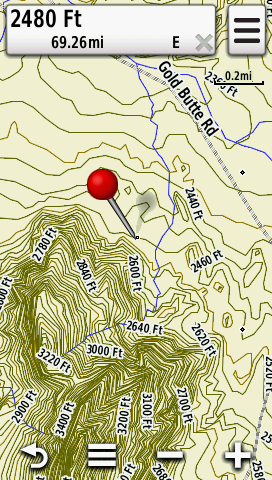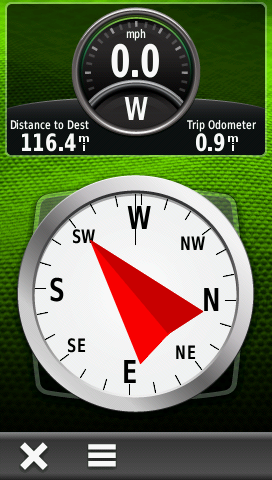 Welcome to a new site promoting a new book coming out in early 2020. The working title is A Beginner's Guide to Rockhounding and Prospecting in the Southwest.
My name is Thomas Farley and I am a freelance writer living in Las Vegas. A longtime prospector for gold, I have in the last few years developed an interest in all rocks, gems, and minerals.
In my spare time I can be seen roaming the low and high deserts of California and Nevada, looking for agates, fluorescent minerals or uranium ore.
I have five Rock&Gem articles to my credit, so far, and I've penned multiple articles for Outdoor California. And an old article on gold for an American Heritage publication.
This site is simply a placeholder for Future Things. Visit my blog for everything I am working on now.
Thanks for visiting!