After getting back from Tonopah and Goldfield, it was very clear to me that I needed to move. I returned from lightly travelled roads to the nightmare that is Las Vegas traffic. Las Vegas isn't as bad, yet, as Phoenix Metro or Atlanta, but it is bad.
I'm concentrating on Pahrump right now. It's an hour's drive west of Las Vegas. It has a hospital that takes my insurance and a 24 hour emergency room. I'd rather live elsewhere but none of the places I like have medical services anywhere close.
My present lease runs out in two months. I want to sign papers on a new place at least a month before September 1st. I know that means carrying an extra rent payment for a while but I do not want to be rushed. I want time to pack, move, arrange utilities, and settle in.
This morning I went house hunting for a rental and just missed a place I would have signed papers on. It's a complex world that real estate agencies live in.
In the Pahrump Valley there may be 10 or 15 real estate agencies. A homeowner could decide to sell or rent their property through anyone of them. The agency they choose becomes the primary listing agency. In turn, the agency shares this availability information with all the rest of the agencies.
Today I met with the largest real estate agency in the Valley and was shown two properties. This agency was not the primary for the properties. The agent called the primary before showing me the house I especially wanted to rent. He was told there was already an application in, however, the homeowner had doubts about the renter and that the application might not go through. The primary thought the best thing was for the agent to show me the place, and then I should come over to them to fill out an application, just in case things fell through with the first applicant.
I really did like the property but by the time I got to the primary the owner had changed his mind and approved of the tenant.
I see the house is still up at Zillow as if it is available. You cannot expect real time web changes in a small town like this or information to be coordinated well. People are doing their best so I will continue looking, even with this odd swirl of multiple companies trying to get a place rented or sold.
Also, be prepared to fill out several applications, each at a different agency. These look into your financial status and most probably your criminal record. Expect a fee of fifty to seventy five dollars at every agency. At least in Pahrump, there is no central clearing house for an applicant for all the real estate companies. Instead, you fill out an application one at a time, depending on if that company is the primary agency for a property. Only the primary agency deals with the application form and the property owner, the secondary real estate agencies simply show the property, collecting a fee of a few hundred dollars if a rental goes through. Whew! I am learning much.
Although I missed a wonderful house today, I learned that I will wait for a house that is by itself. Many have been available in the past which sit on an acre of land. The second house I saw today was in a conventional neighborhood with no more than twenty five feet between houses. Yuch. I can't tolerate living like that anymore and I am sure my neighbors wouldn't tolerate me. Besides the better privacy of a big lot, I want to buy a rock saw again and get cutting. We'll see what happens. I have five weeks before my drop dead date. If not Pahrump, maybe Ely, Nevada.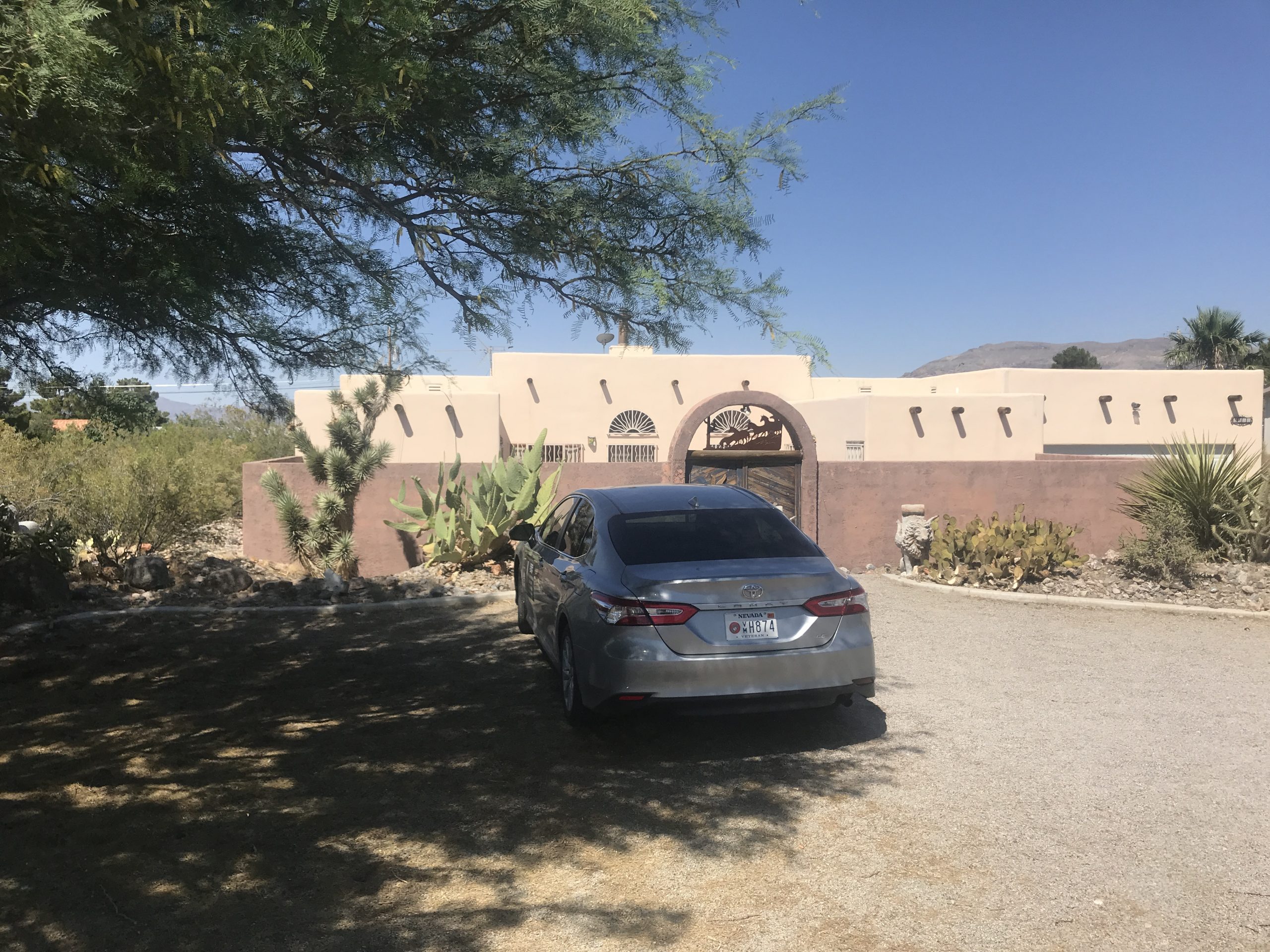 —

—
https://www.instagram.com/tgfarley/
Follow me on Instagram: tgfarley