Updated October 24, 2020
How much water is in the creek right now? Hard to say at any given time, but try puzzling over this web page:
https://waterdata.usgs.gov/az/nwis/uv?site_no=09424447
I'm reading about two and a half feet at this gage. Not much, but flowing water, never-the-less. Lacking a web cam, that page may be our best guide to what is happening right now.
Updated February 1st, 2020
Burro Creek Campground is about ten miles or fewer from Wikieup, Arizona. This campground is base camp for rock clubs from as far as Utah. Agate is the main draw in the surrounding area, not at the camp itself. Potable water, first-come, first serve, the small group camp by reservation. $14 a night for the individual camp sites. Good pull throughs. Would advise smaller vehicles, ideal tent camping. No day use fee!
The creek is pretty but pedestrian access is through narrowly spaced pipes and a nasty barbed wire fence encloses the entire campground. Watch your kids around it. Good, clean water flowing right now. Great canyon setting, about 1,900 feet. Didn't check cell coverage, I assume none. Anybody not enjoying rockhounding would still enjoy this campground.
—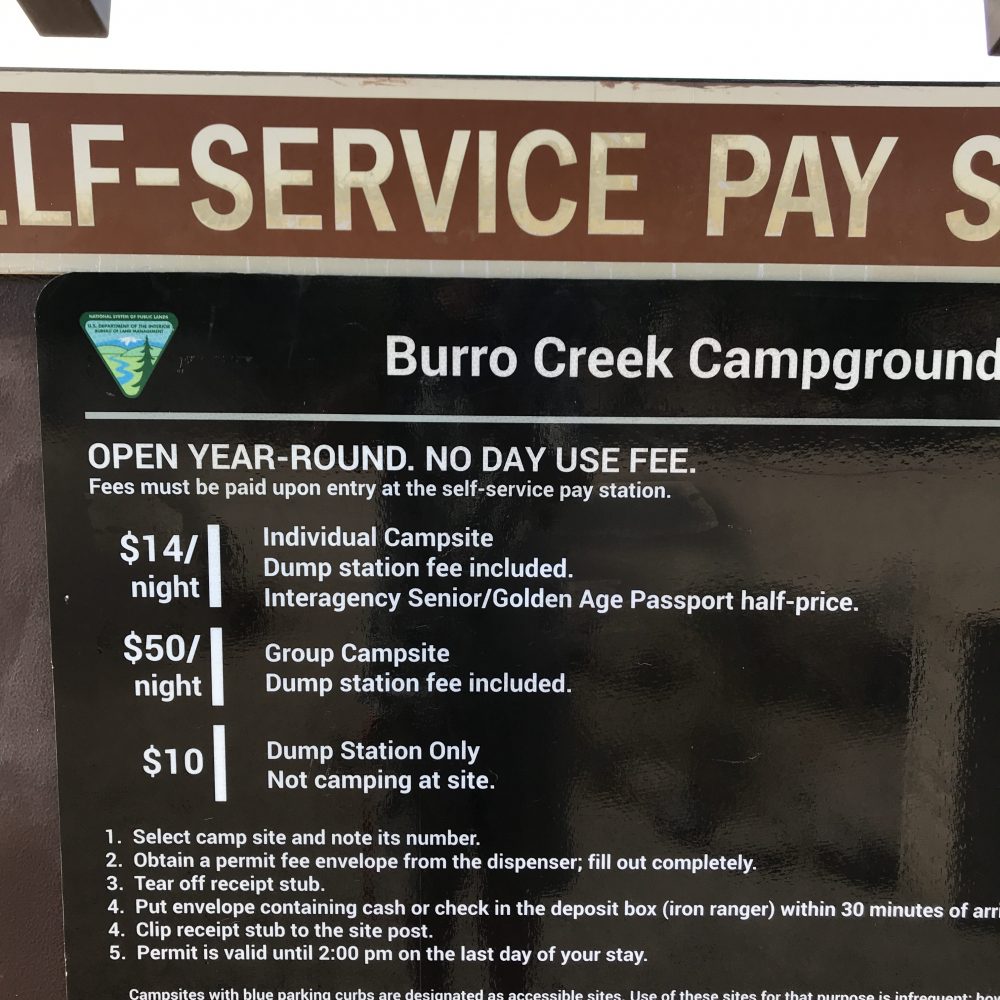 —
View from the bridge over Agate Creek. The canyon invites exploring although get a BLM surface status management map of the area to show public land ownership.
—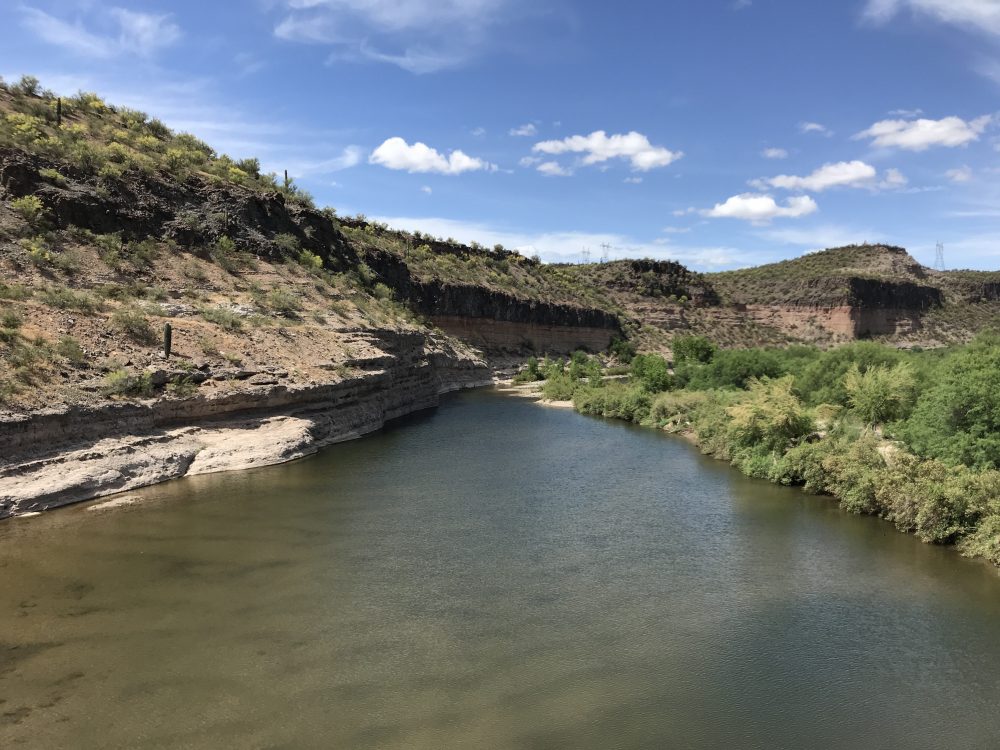 —
The bridge abutments are nicely done in Southwestern Art Deco style.
—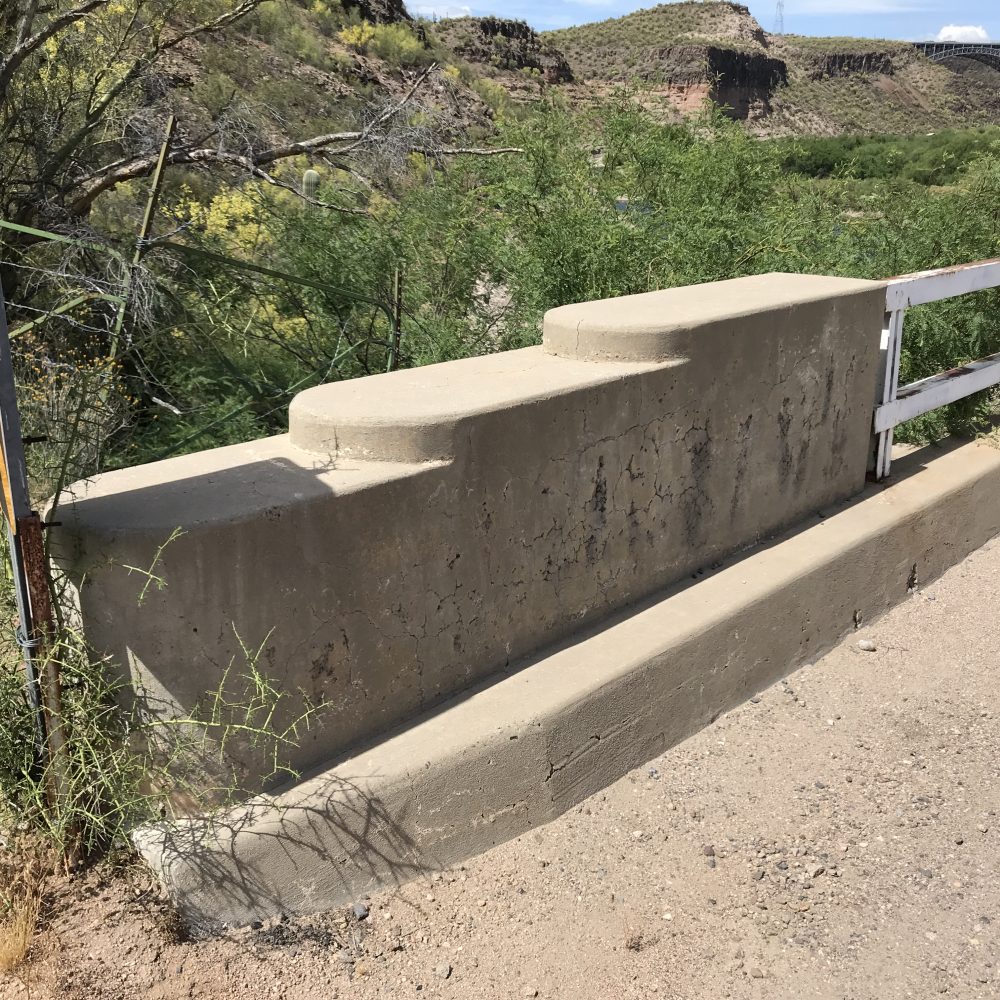 —
Don't drive across the bridge with any large vehicle or a trailer in tow. Single lane dirt road beyond the bridge, I don't know at what point you could turn around. Ask first. Logical place to turn around is the campground with its pull throughs in the Day Camp and regular campsite areas. Group camp looks tricky to turn around a large vehicle.
—
The following is from my SW travel list which is free
Burro Creek Recreation Site (BLM managed)
Burro Creek Campground
Burro Creek Campground Road
34°32.163′ N 113°27.112′ W Coordinates for BLM campground
These are the coordinates for the preferred intersection of Burro Creek Campground Road and Highway 93:
34°32.02667′ N 113°25.935 W
BLM's Burro Creek Recreation Site, known to rockhounds as Burro Creek, is frequented mostly for agates. It is approximately 60 miles northwest of Wickenburg. Wikeiup is Burro Creek's nearest town, with gasoline and limited supplies available. Rock and Gem Clubs from as far as Utah make field trips to Burro Creek, sometimes each year. It is a beautiful area.
For your first visit, go with a group to find the best spots. People camp at BLM's Burro Creek Campground since there are no local hotels. Fee charged. Most collecting is done on the other side of Highway 93. Consult Gem Trails of Arizona if nothing else. The most sought agates are those with purple or violet. The slab pictured here was gifted to me, it has a nice violet tinge when seen in the right light.
—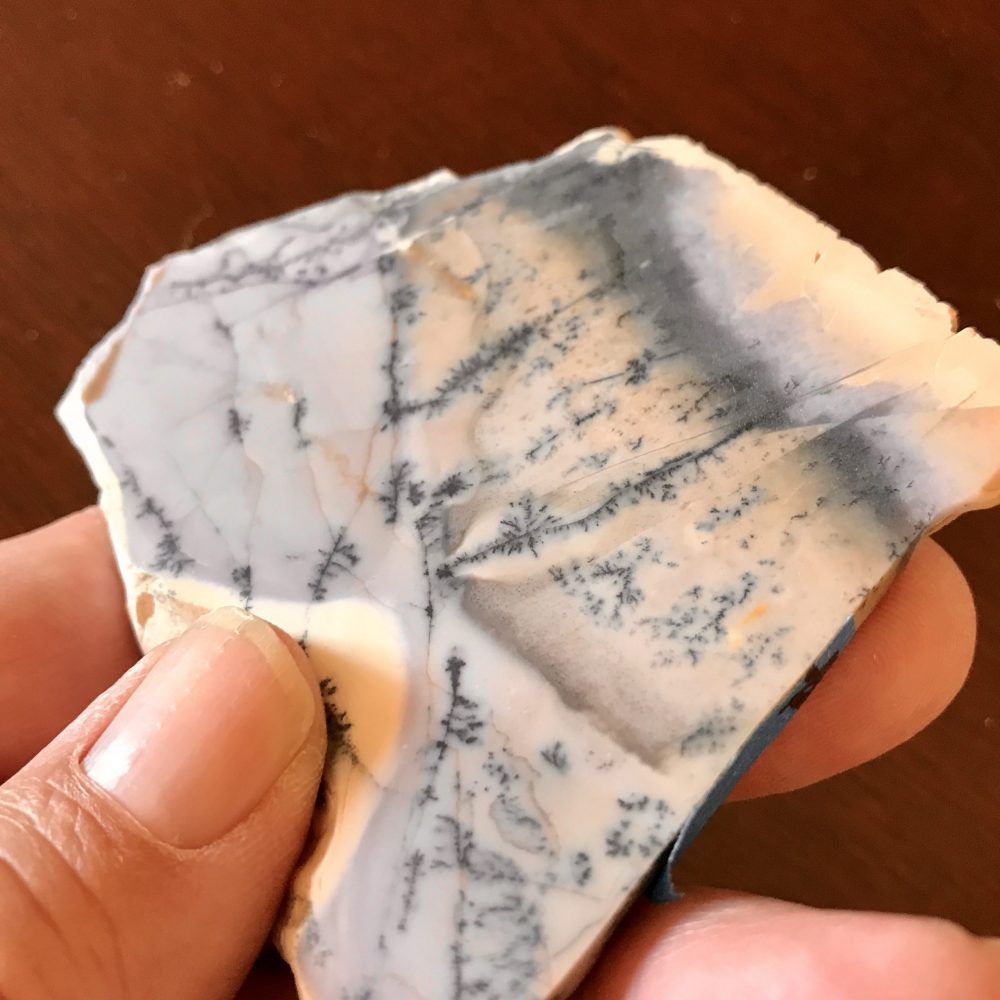 —
The Kingman Field Office manages the area as well as the nearby Upper Burro Creek Wilderness Area. Inquire about the group campground of somewhat small size. A nasty barbed wire fence encloses the campground, a few fence breaks allow creek access.
—
https://www.blm.gov/visit/search-details/591/2
How about a Google Map to the right intersection?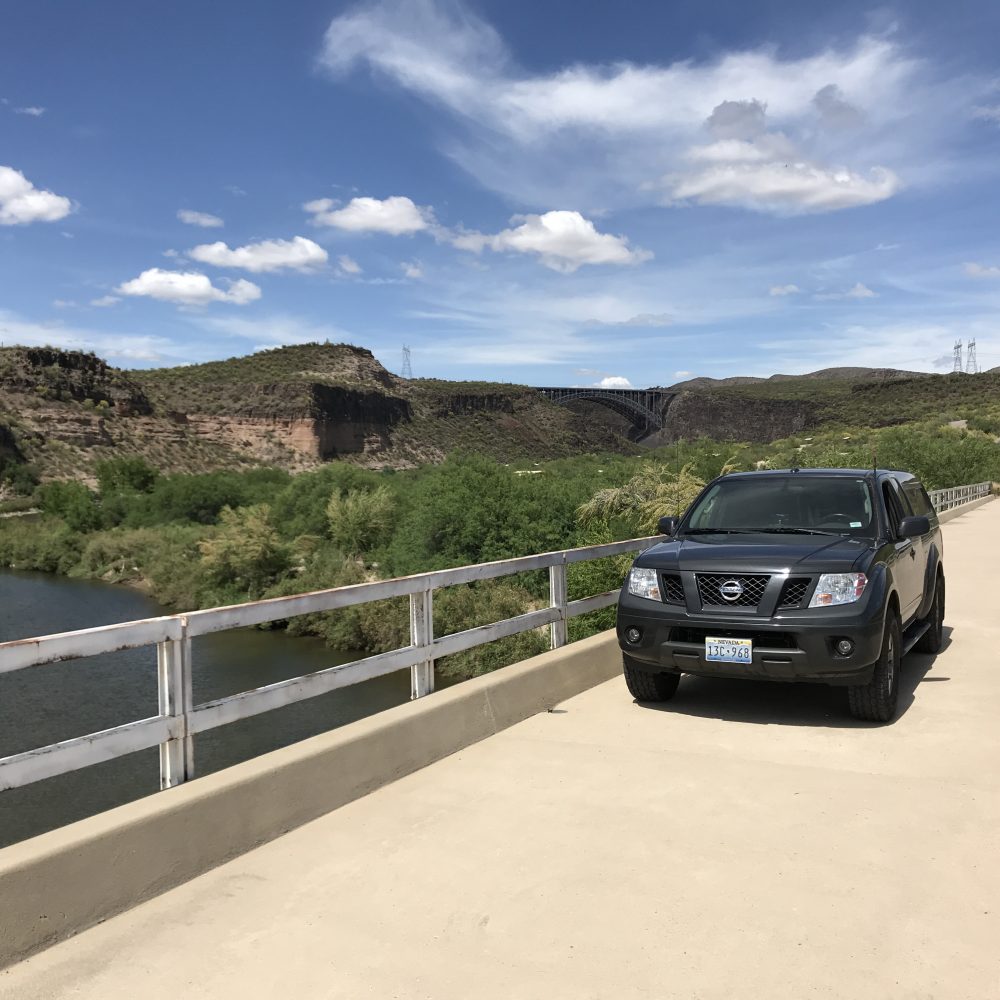 —
All 4X4 owners want a picture of their rig. It's a thing.
—
Follow me on Instagram: tgfarley
https://www.instagram.com/tgfarley/